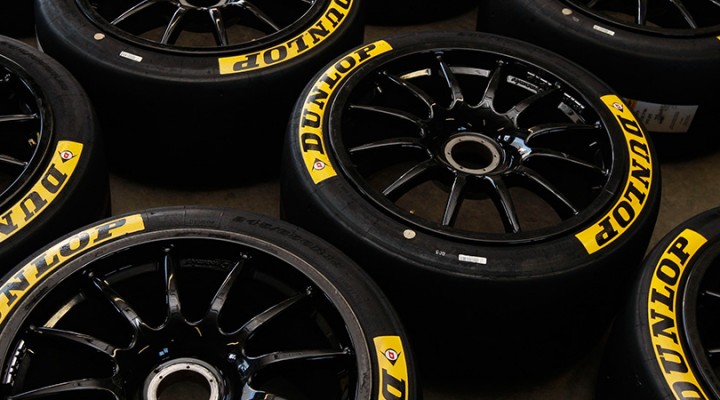 Dunlop have announced that the Sport Maxx 'Hard' compound tyre is set to be used at both the Croft and Rockingham rounds of the Dunlop MSA British Touring Car Championship later this season.
The Sport Maxx 'Hard' compound tyre, used by the 32-car field to cope with the abrasive track conditions at Thruxton, has been extensively tested by the series tyre suppliers and is understood to be the optimum tyre for performance at other circuits with high-speed corners.
At these two circuits, teams will still have to nominate the medium compound tyre for two of the three races, but will have to nominate a race to run the Hard compound tyre in as opposed to usually selecting a race in which to run with soft tyres.
"After extensively testing the latest Sport Maxx Hard version last year, the feedback and data showed that this tyre, which was designed for the extreme demands of Thruxton, could be the optimum choice at other circuits with high-speed corners. Therefore, we have decided to widen its use to other circuits this year.' explained Michael Butler, Dunlop Motorsport UK's Events Manager.
"The BTCC season involves a varied mix of circuits, cars and temperatures and our goal is always to pick two tyres from the menu that can perform strongly over a race distance. This change will also provide us with more feedback that will help us decide on tyre selection for 2017 and beyond." he added.
The softer compound tyre will continue to be the option tyre at Oulton Park, Snetterton, Knockhill, Silverstone and the Brands Hatch GP finale in October.