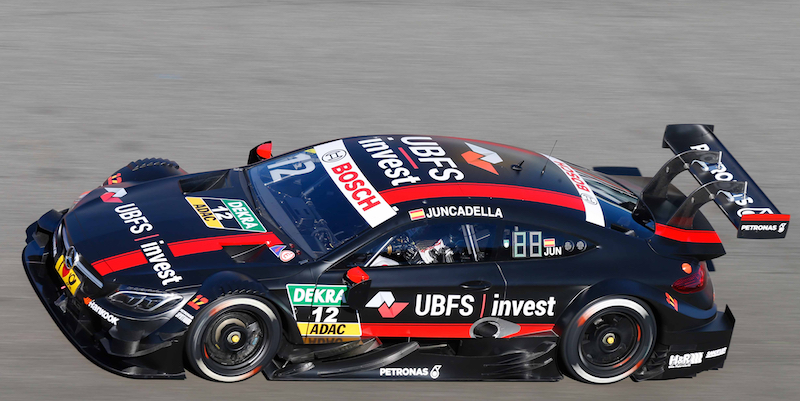 Since making the switch from Mücke Motorsport to DTM powerhouse HWA for this season, Daniel Juncadella, who celebrated his birthday this weekend, would leave the season opener at Hockenheim with no points.
Now into his fourth season with the Stuttgart outfit, the Spaniard has yet to hit the podium in 40 race starts, having secured fourth place twice in his DTM career so far.
Initial signs during testing saw Juncadella at the very sharp end, posting some very impressive lap times during the only official ITR test four weeks before the season opener.
But with qualifying for both races, he didn't seem to have the best of luck, starting from 14th in race one, and last in race two, as a result of a three-place grid penalty for the accident with Timo Glock.
"Sadly, that was a weekend to forget. It started quite well in the first free practice session and things were still looking good in qualifying," explained the 25-year-old, who will look to regroup in time for Spielberg in a fortnight.
"Unfortunately, I got blocked, which made it difficult to post a better result in the first race. Qualifying this morning didn't go well, but my pace in the race was OK."
Juncadella's race two would come to a premature end with six laps to go, as the UBFS Invest C63 AMG DTM would come to a halt at the Sachs Kurve, bringing out the final Slow Zone deployment of the weekend.