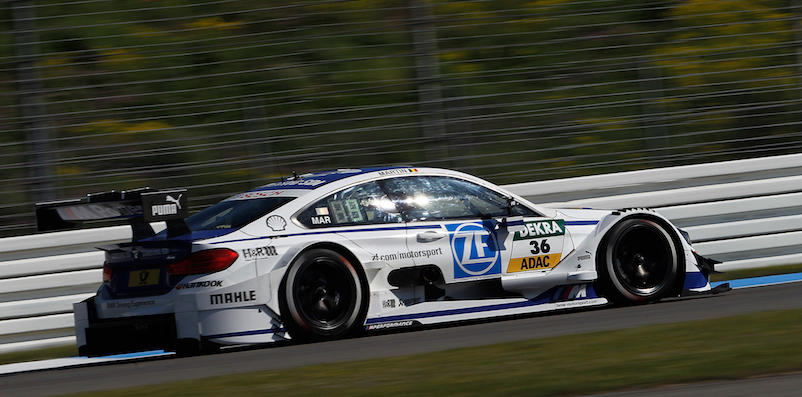 With the second race weekend of the 2016 Deutsche Tourenwagen Masters season set to get underway at the Red Bull Ring this coming Friday (20th May), BMW Motorsport will be looking to continue their fight back towards race victories at a track that has served them well in previous seasons.
With both Augusto Farfus and Maxime Martin completing the podium at the second race at Hockenheim a fortnight ago behind current points leader Paul Di Resta, Motorsport Director Jens Marquardt is hoping for further additions to the "fond memories" they have already achieved in Styria.
"With two podium finishes and a handsome points haul behind us, we now travel to Spielberg with the aim of backing up our performances," explained Marquardt, with four of the manufacturer's line-up being in the top ten, being led by Martin, who is currently fifth in the drivers' standings.
"The opening round of the DTM season in Hockenheim was eventful for us, in many regards. I think the fans certainly saw some fantastic racing – and that is exactly what we are looking to give spectators in the DTM. Furthermore, it is also the home circuit of our premium partner Red Bull. Therefore, we hope that Styria will prove to be a happy stomping ground for us again in 2016."
One man that will want to make up for an unfortunate exclusion after the second race at Hockenheim is Team RMG's Timo Glock, whose Deutsche Post M4 DTM failed technical inspection.
Glock, who has enjoyed racing in Spielberg, took his first podium there in 2013, and shares the same sentiments of all the drivers regarding what he considers as "one of the most beautiful racetracks in the world."
"I have also enjoyed a lot of good races during my Formula 3 days. Apart from last year, things have always gone really well for me in Spielberg."
Team Schnitzer's Martin Tomczyk, who showed the pace of the M4 in his performances in Hockenheim, admitted that as a driver, "you cannot resist the odd sideways glance at the scenery."
"Furthermore, the circuit is in top condition and has a great layout. It stands out from some other circuits in that regard," said the 2011 champion. "
"You also have a lot of overtaking opportunities on the straights, which obviously helps to make it really exciting."