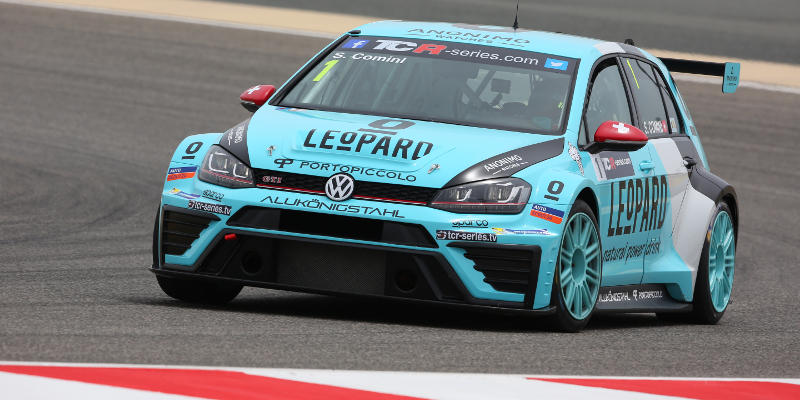 The Volkswagen Golf Gti, Opel Astra and Alfa Romeo Giulietta TCR cars have been given a weight break ahead of the second round of the TCR International Series in Portugal.
Following the season opener in Bahrain, the Golf Gti cars, which are run by both Leopard Racing and Liqui Moly Team Engstler, have been given a 30 kg reduction in weight, according to the Balance of Performance [BoP] regulations.
That takes their base weight down to 1,285 kg, which is also the minimum weight.
Weight reductions have also been applied to the Opel Astra TCR and the Alfa Romeo Giulietta TCR, which will run at 20 kg below the minimum weight, at 1,265 kg. The Subaru STi car being run by Top Run Motorsport was already running at the lower weight.
The SEAT León TCR and the Honda Civic TCR remain the heaviest cars on the grid, running at 1,325 kg, which amounts to an extra 40 kg.
The Peugeot 308 Racing Cup car has also been added to the list with no additional ballast. The car is thus moving closer to possibly be making an appearance in the TCR International Series later in the season.