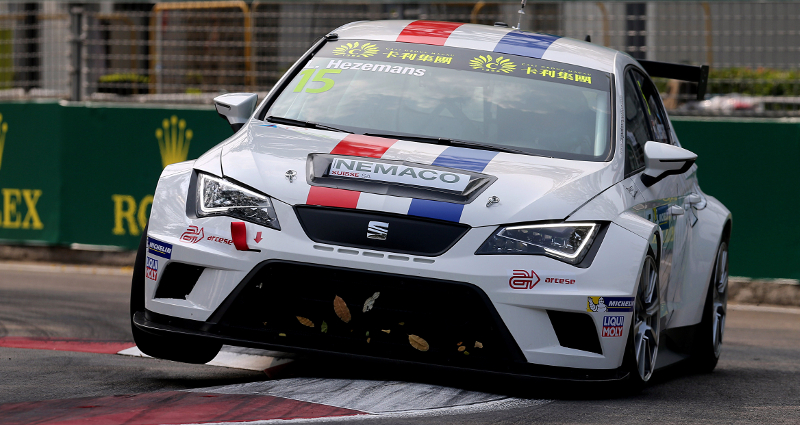 Loris Hezemans and Francisco Mora will return to the TCR International Series grid in Estoril this weekend, racing a pair of SEAT León cars for Baporo Motorsport.
Hezemans made his début in the championship for Target Competition last year, racing a SEAT in the events in Singapore and Thailand, picking up a first-ever TCR podium on his last appearance in race two in Buriram.
"Our plan is to be in the TCR international series for the remainder of the season," explained Hezemans. "I am very happy to be back in the same car that last year gave me my first TCR podium and also I'm pleased to compete yet again in the TCR international series.
"My goal for Estoril will be to qualify within the top-three and reach the podium in at least one of the races."
The 18-year-old Dutch racer will be joined in the team of SEAT experts by Portuguese racer Mora, who also took part in two events in 2015, in Portugal and Macau.