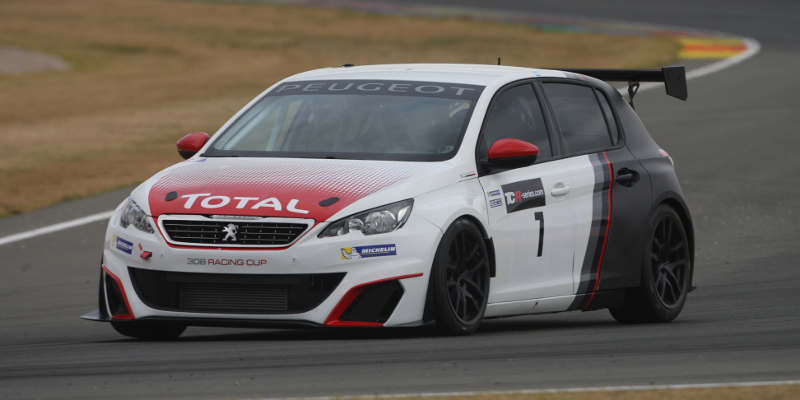 Peugeot Sport's Florent Meilhaud has explained why the company were recently involved in the TCR Series Balance of Performance [BoP] test in Valencia with its Peugeot 308 Cup Racer.
The appearance of the 1.6 litre 308 was first alluded to at the TCR Promoter's meeting in Memmet in 2015, when TCR Promoter Marcello Lotti made reference to allowing the smaller-engined turbocharged car into the TCR series.
That move appeared to take a step closer to reality in Valencia this week, when the 308 was one of eight different cars subject to BoP testing by experienced Italian tin-top ace Nicola Larini.
"Since last year, when we started working on the new 308 Racing Cup for our one make trophy, we realised that the car was perfectly matching the spirit of TCR," explained Meilhaud, who is responsible for the 2RM Project at Peugeot Sport. "The logical consequence was to approach the promoter of the International Series to see how the 308 Racing Cup could fit in the championship."
The car's appearance in the test was not carried out in the same way as the TCR BoP testing. Larini himself did not drive the car, but instead RCZ Racing Cup champion Aurélien Comte was at the wheel. Logistical support was provided by Sébastien Loeb Racing.
"We came to Valencia to show the car and to understand where it is compared to the others. But we also would like to understand what we can do to join the series in a near future."
"We think that our car has a strong potential thanks to a very good chassis and its light weight. We trust the TCR technical department to establish a Balance of Performance that could help the 308 Racing Cup to be competitive."