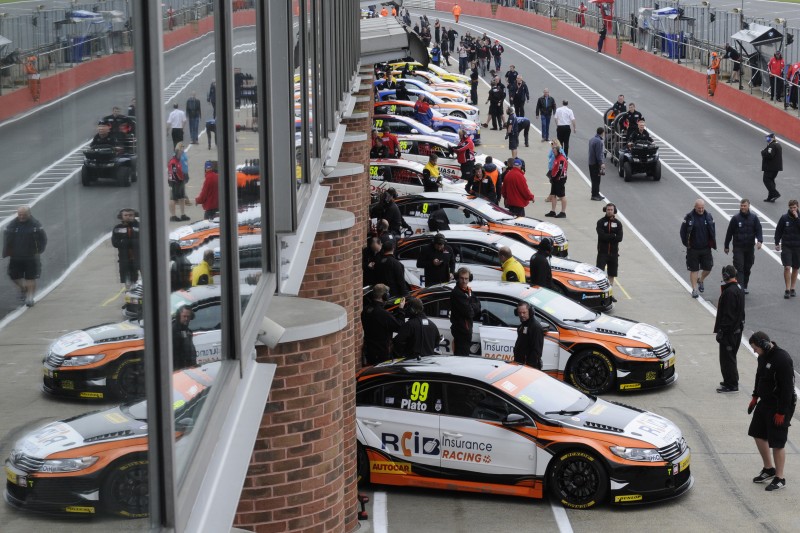 Series organisers have announced this morning that the brand-new B-TEC Development Series aiming at inducting drivers into NGTC machinery with older British Touring Car Championship cars has been delayed until 2017.
Whilst the series attracted a lot of interest from those looking to sample the machinery of the UK's premier motorsport series, many have elected to go into other categories and as a result the series will be unable to go ahead in 2016 as planned.
Ian Harrison, Team Principal at MG Triple Eight Racing and one of the driving forces behind the series, was disappointed with the situation but revealed several taster events are planned in a bid to prove to drivers that the B-TEC series is the one to go for next year.
"Naturally we are disappointed to have to postpone like this, but that is all it is, a postponement." he explained.
We want to ensure that we have the strongest possible grid when we start, and at the moment there are a lot of carrots being dangled in front of potential entrants from other categories. During 2016, we will be running some on track experience events for entrants to come along and driver the cars and to hear our 2017 plans. Hopefully this will confirm to them that the Development Series is a cost effective solution over an entire season. We will be announcing these events in due course. I would like to thank everyone who has put the effort in up to this point and look forward to working with them as we go towards 2017"
The championship will now look to join the package at BARC race meetings from next year.