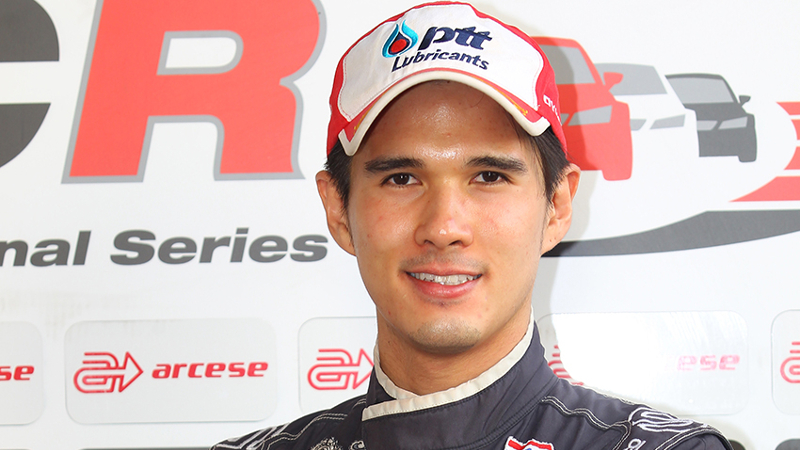 Thai racer Tin Sritrai will contest the 2016 TCR Asia Series at the wheel of a JAS Motorsport developed Honda Civic TCR for his own Team Thailand outfit.
Sritrai made his TCR début at the end of the 2015 season, competing in the TCR International Series round held at his home circuit in Buriram at the wheel of a SEAT León Racer.
The tin top star also went on to have a one-off outing in the World Touring Car Championship (WTCC) for Campos Racing, where he sensationally followed up on the points finishes he picked up in TCR a week earlier.
"It was the first time for me in a car like that at Buriram, but it was an experience I enjoyed very much," Sritrai said at the time.
A four-time winner of the Asia Touring Car Series between 2011 and 2014, Sritrai is no stranger to success and TCR Asia promoter David Sonenscher believes he is the ideal addition to the grid for his series.
"Tin drove brilliantly and showed he was the prefect fit for the TCR concept," said Sonenscher. "To see Tin and Team Thailand already confirm their entry for this season amongst some of the top teams in Asia, proves the benefit of the internationally-linked series for rising young stars in the Asian region.
"We believe it's the perfect platform for drivers looking to launch themselves onto the international touring car stage and a perfect opportunity to shine against the best touring car drivers in the world."
The opening round of the 2016 TCR Asia Series takes place on 14 – 15 May at the Korea International Circuit in South Korea.