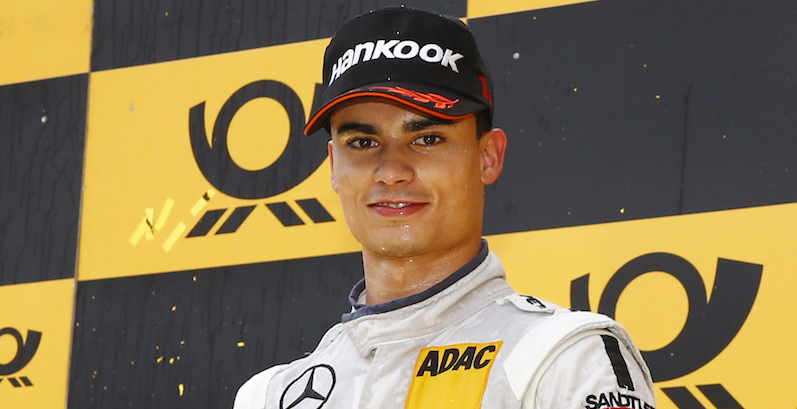 After much speculation, it has now been confirmed that the reigning Deutsche Tourenwagen Masters (DTM) champion Pascal Wehrlein will now graduate to Formula One for the forthcoming 2016 season.
The 21-year-old, who secured the drivers' title at the penultimate race of the 2015 season at Hockenheim last October, becomes the first driver in five years to move to Formula One, following in the footsteps of Paul Di Resta. This also means that no car this season will sport the #1.
Despite numerous questions over where he would be racing in 2016, the youngster from Sigmaringen in Germany becomes the first confirmed driver for Banbury-based Formula One outfit, Manor Racing, who will turn to Mercedes-Benz power for this year.
"Manor Racing is a great place for me to start my Formula One racing career – I'm very pleased to be here. It's a small and totally focused team and I soon hope to know everyone. Though it's my first F1 season my aim is to help Stephen and the guys achieve their goals," explained Wehrlein, who will become the fourth German driver in the current crop of F1 drivers.
"A word for my racing family at Mercedes-Benz, and particularly for Toto [Wolff], who have guided my career this far and made this opportunity possible: thanks for the incredible support to help me achieve my dream; now it's down to me to grab the moment and perform on track."
Even with a forthcoming announcement from Mercedes-AMG DTM due imminently, one of the drivers that could very well be considered to join the Stuttgart outfit is Frenchman Esteban Ocon.
Ocon, who won last year's GP3 Series title with ART Grand Prix, was Mercedes' test and reserve driver last year, getting the chance to drive the C63 AMG Coupé of Daniel Juncadella in practice at the 2015 Hockenheim finale.