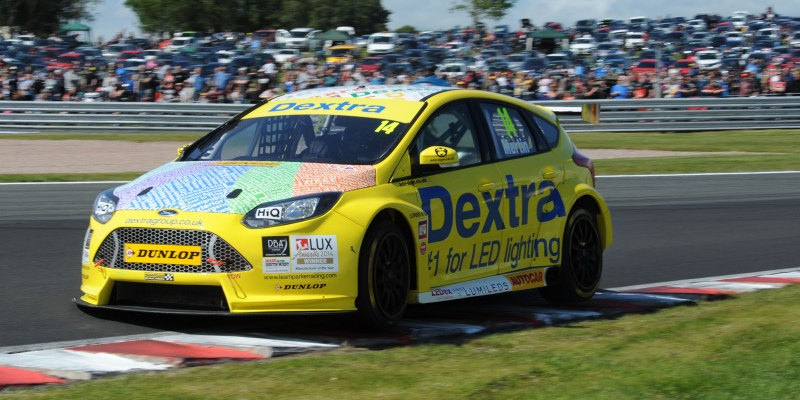 Mountune have revealed they will be supplying engines to the same specifications as the Motorbase Performance outfit for the Dextra Racing outfit in the 2016 British Touring Car Championship.
The team, which is run by Leicestershire-based Team Parker, are set to recieve the Mountune 2.0 EcoBoost engine that saw Mat Jackson steal the show during the second half of the 2015 campaign, claiming four race victories, a further four podium finishes and pole position at Rockingham over the course of the final five meetings.
The striking yellow Ford Focus ST will also receive an upgrade package that will make it identical to that of Andrew Jordan, who will this season spearhead Motorbase Performance's championship challenge, in the hope that 2016 will herald an improved set of results for the squad as it enters it's sophomore season.
In both his and team's debut season, Alex Martin managed a best finish of 13th in the second race at Rockingham, but was also forced to miss the Thruxton round amid recurring back problems, and was also absent at Snetterton in August.
Commenting on the changes, Martin expressed his delight at the performance of the new engine, and believes that the benefits of the new partnership are already becoming obvious.
"It's always a struggle trying to get the power down in a front-wheel drive car, but the new engine is so smooth in how it delivers the power" said Martin "I can already see how it's going to massively improve the car. By some amazing feat of engineering, Mountune have also managed to completely eradicate any sign of turbo lag too!"
Dextra Racing plan to complete some winter mileage on their new package before the Season Launch at Donington Park on March 22nd.