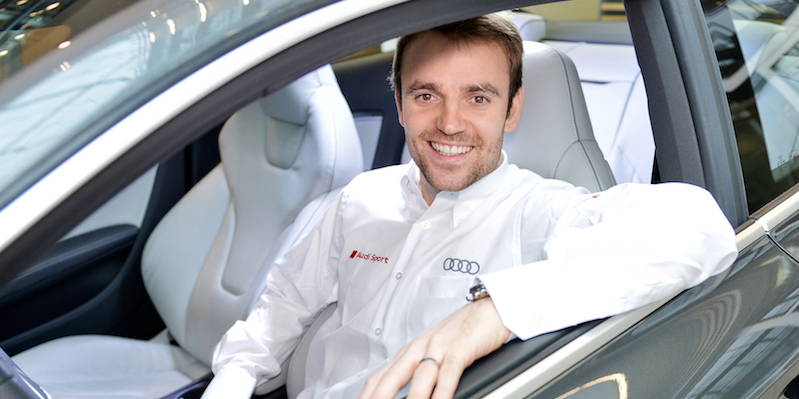 Since his switch to Audi Sport in 2013, Britain's Jamie Green had one of his best seasons in the Deutsche Tourenwagen Masters (DTM) last year, eventually finishing runner-up in the drivers' standings to Pascal Wehrlein.
Since October, the drivers have had plenty of time to recharge themselves, ready for the new campaign, which begins in earnest at Spain's Monteblanco circuit later on in February (23rd – 25th).
"I've been in the DTM for many years and am used to not getting to drive a lot, aside from the race weekends," explained the Monaco-based driver, who took three wins in the first two weekends of the 2015 season, before gearbox issues at Spielberg started a run of non-point finishes and retirements.
"Not sitting in the car from October to February is definitely a long time. But that's no problem for me. I even think it's good to step back from racing for a few months in winter. When we start again at Hockenheim in May, I'll no doubt be really hungry for racing again."
This season sees another freeze, in terms of car developments for all three manufacturers, as Green admitted that the five days of testing that he will have is "quite a lot," in comparison with other championships.
"I don't mind that because my performance apparently doesn't suffer from this. Still, it's great for me to participate in both tests this year," said the 33-year-old, who is now partnered with France's Adrien Tambay for this season, as Swiss racer Nico Müller moves to Team Abt Sportsline.
Green is looking forward to working with the young Frenchman, who will now enter his fifth season in the DTM, having been selected by the Ingolstadt marque at the end of the young driver evalution in 2011.
"Even though we haven't been teammates up to now, we know each other well. We get along with each other very well," admitted the Briton, as Team Rosberg have seemed to favour a consistent approach, in terms of youth and experience.
"That was the case with Nico as well. For me, nothing will change. I'll have a young, fast teammate again who's going to make life difficult for me here and there. That's part of the challenge I enjoy."
Jamie Green says that it is difficult to predict just who will be the fastest from the onset, as he was last year, especially with the run of form that 2014 champion Marco Wittmann endured under the new format.
"In the DTM, there's simply nothing that's guaranteed. It's clear we had a very good car last year, and didn't clinch the drivers' and manufacturers' title, only due to a lot of misfortune. Our speed was right, and we're hoping for that to be the case again this year.
"Mercedes will be competing with a slightly different bodywork. So, there's a possibility that the balance of power may be shifting as a result.
"For me personally, it's important that my environment remains the same. At Team Rosberg, I'm working with the same engineer and the same mechanics.
"We're a strong, small squad that has faith in itself and where everyone trusts each other. It's good that we're continuing to work together and hopefully will be taking our good momentum from last year into the new season."