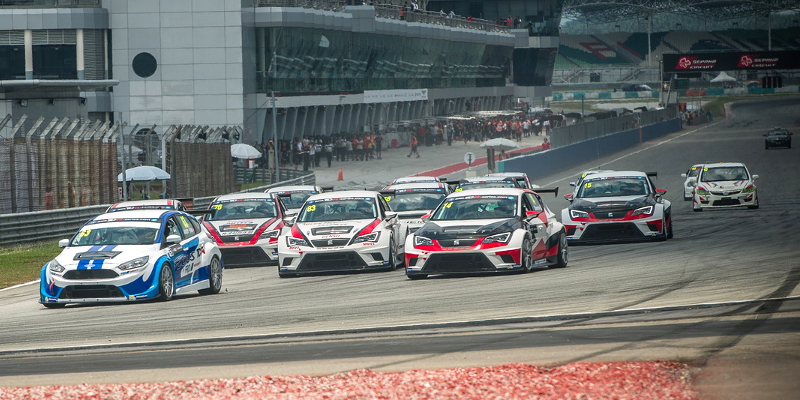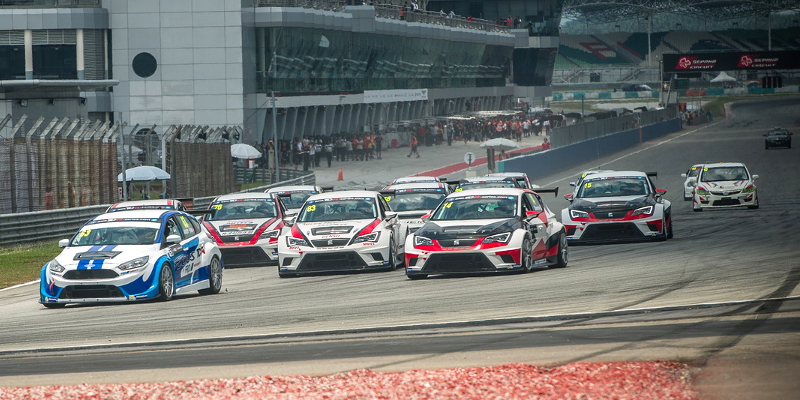 The 2016 TCR Asia Series will expand to incorporate six events on its calendar, with the season starting in South Korea in May and ending once again in Macau in November.
Three events, in Korea, Malaysia and Singapore, will take place on F1 circuits, with the latter event on the streets of Singapore joining the TCR International Series to support the F1 event, although it will be run as an invitational event which is not part of the overall championship.
There will be two street races, along with an all-new event at the Zhejiang Circuit in China. The calendar will once again conclude with the famous Guia race in Macau in November.
Whilst the 2015 calendar was very much supported by the TCR International Series, the 2016 calendar will feature just two run-ins with its parent series, which will both take place on street circuits in Singapore and Macau.
David Sonenscher, CEO of WSC Asia Limited who promote the series, believes that the success of the inaugural season in 2015 will lead to much bigger fields for the second season.
"2015 saw the introduction of TCR on a global level, and the formula proved an almost instant success," said Sonenscher. "At the same time we introduced the TCR Asia Series, and whilst we always knew it would be a challenge in its first year, we saw solid fields and a lot of interest from competitors across the region.
"In the end, 22 people competed within the TCR Asia Series during the four events that made up the 2015 season, with 14 of those drivers competing in two or more events. Mixed in with the TCR International Series at three of the four races, the TCR Asia Series drivers often mixed it inside the top ten in the international field, with Asia Racing Team's Rodolfo Ávila a season best fifth at his home race in Macau.
"Off the back of the first season, we have a strong level of enquiry from teams wanting to be a part of the 2016 series, with both existing and new teams already confirming entries. Again we will join the TCR International Series at the Singapore Grand Prix and Macau, however the bulk of our season will be for TCR Asia Series teams alone, which will provide plenty of opportunities for the local stars to shine.
"We also have an increased media package for 2016, details of which will be released soon, with an expanded television program and an increased presence on social media across all Asian regions including China.
"We're expecting an exciting year of growth with the TCR Asia Series off the back of what we saw and learned in 2015. It was great to see just how well the TCR Series concept was accepted across Asia and I think a number of the amateur drivers were surprised at just how competitive they could be against the International Series 'pros'."
2016 TCR Asia Series calendar
| | | | |
| --- | --- | --- | --- |
| Round | Country | Circuit | Date |
| 1, 2 | | Korea International Circuit | 14 – 15 May |
| 3, 4 | | Buriram International Circuit | 11 – 12 June |
| 5, 6 | | Sepang International Circuit | 6 – 7 August |
| Invitational | | Marina Bay Street Circuit | 17 – 18 September |
| 7, 8 | | Zhejiang Circuit | 22 – 23 October |
| 9, 10 | | Circuito da Guia | 18 – 20 November |