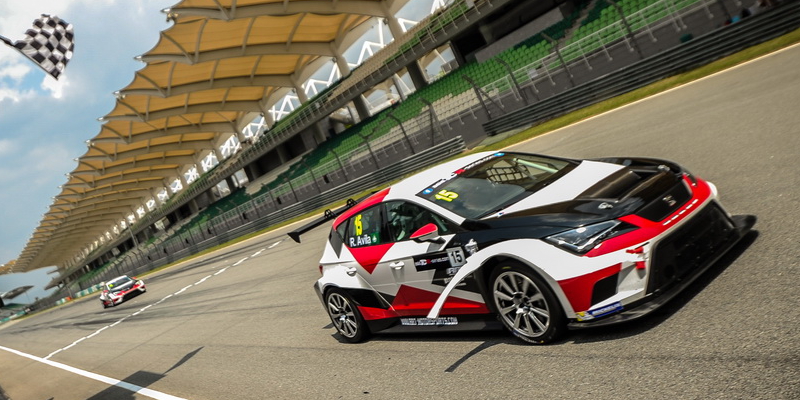 The Asia Racing Team [ART] will enter a pair of SEAT León cars for Rodolfo Ávila and Sam Lok Chi Kit in the TCR International Series season finale in Macau.
Ávila has previously raced in the TCR Asia Series season opener in Malaysia, where the Macanese driver scored the first-ever win for the regional championship.
Although born in Portugal, Ávila has made a name for himself racing in Asia, where he currently is one of the title contenders in the Porsche Carrera Cup Asia, where he has competed since 2009.
"The Guia Race is very special for Macau drivers and I am no exception," said Ávila. "I know the circuit pretty well, but this is only the second time I race there in a touring car.
"I'll have to make some adaptations to my driving style, but I will put my head down and do the best I can do for the team that is fighting to win the TCR Asia Teams' title."
ART had originally entered just one car for Ávila but have now added a second León for Hong Kong racer Lok, who began racing two years ago in the Lamborghini Super Trofeo Asia. He then moved on to the Ferrari Challenge Asia Pacific and the Volkswagen Scirocco Cup China.
This year he has been classified fourth in the AM Class of the Lamborghini Super Trofeo Asia.
"This will be only my second time at the Guia circuit," said Lok. "I am happy that Asia Racing Team and StarSpeed Racing offered me the opportunity to take part in this great event.
"I don't have high expectations, but I'm looking forward to gain more experience in one of the most demanding circuits in the world. Just participating in the event is already a dream come true for a Hong Konger!"