Polestar Cyan Racing will enter the 2016 World Touring Car Championship (WTCC) with a pair of Volvo S60 Polestar cars as part of a multi-year programme.
The announcement sees Volvo return to the WTCC full-time for the first time since 2011, although the brand also competed in a one-off event in Shanghai in 2013.
The marque could be the fourth official brand represented on the grid, alongside Citroën, Honda and LADA and with the independent RML Chevrolet cars will take the total number of brands represented to five. Citroën have yet to confirm their official status for 2016.
"We have chosen the FIA WTCC as our global motorsport platform as it combines the cutting edge technology of our Volvo cars with exciting racing all over the world," explained Polestar COO Niels Möller. "The championship enables us to further develop our technology and utilise development from the racing circuits directly to our products for performance oriented Volvo customers.
The news compliments Volvo's existing racing projects, with the brand involved in the Scandinavian Touring Car Championship (STCC) in Sweden and the V8 Supercars Championship in Australia.
Alexander Murdzevski, Head of Motorsport at Polestar, laid out the companies clear ambitions. "This is a great day for all of us at Polestar Cyan Racing to announce our assault on the FIA World Touring Car Championship, a programme that boils down to one thing; to bring the world title to Sweden."
Christian Dahl, CEO of Cyan Racing, who will oversee Volvo's first multi-year assault on the WTCC, emphasised that the team's first season would be all about learning.
"We have got respect for the task ahead of us that we take on with absolute commitment," added Dahl. "This is a long-term effort and we have got an extensive testing programme during the winter that will continue alongside our first WTCC season in 2016 that is all about learning."
No drivers have yet been unveiled for the two-car project, although experienced STCC champions Thed Björk, Fredrik Ekblom and Robert Dahlgren have all been involved in the development work.
The S60 TC1 car will feature a newly-developed 4-cylinder turbo engine capable of producing 400 horsepower, which is based on the technology of the new Drive-E Volvo engine family.
"To use the Volvo engine as base and not go for the available generic WTCC race engine for our car was a no-brainer," explained Mattias Evensson, Head of engine Development at Cyan Racing. "Volvo engines are suitable for racing purposes in terms of power, technology and durability, as we have proven previously in the STCC, V8 Supercars and WTCC.
"The Drive-E engine is a perfect example with its low friction technology and exotic materials. We have been able to utilise a lot of development work from earlier racing programmes as well as road car development and we are keen to get going against the best in the 2016 WTCC."
Cyan Racing is the official motorsport partner to Polestar, the Volvo Cars Performance Brand, a cooperation started in 1996 with six STCC driver titles and seven team titles under its belt, most recently securing a double 2015 STCC title for the third year in succession.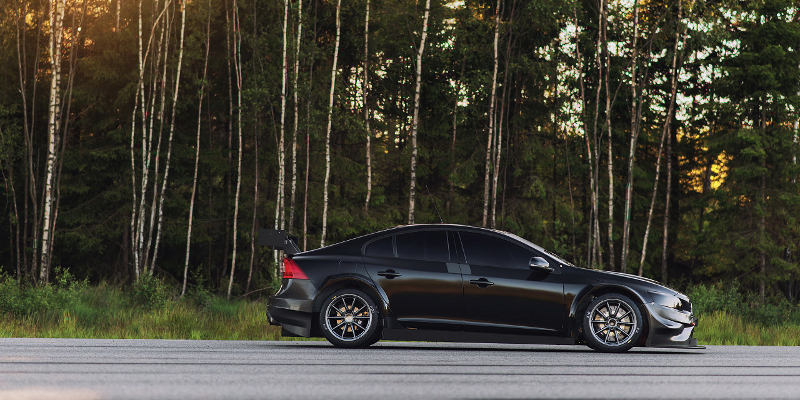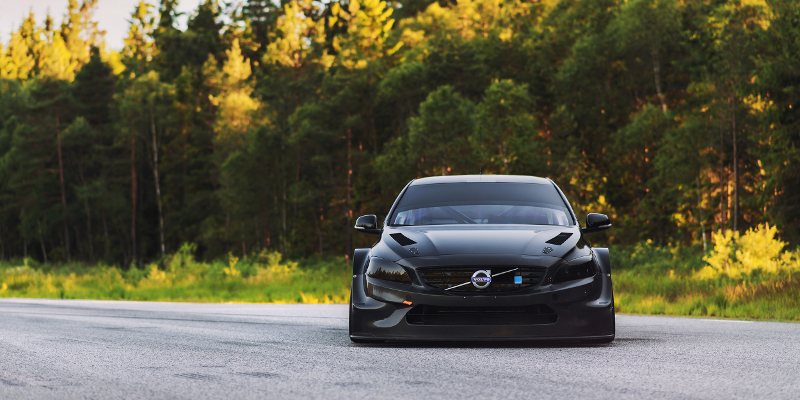 Eurosport Event's François Ribeiro welcomed the announcement, with Volvo set to add to their heritage in touring car racing, which includes claiming the 1985 European Touring Car title with a Volvo 240.
"Volvo has a strong pedigree in touring car racing and it's a big credit to the WTCC as a global platform to be selected by a premium brand looking to showcase its exciting new performance brand, Polestar," said Ribeiro. "This will be a serious manufacturer entry with the design, chassis and engine development and running of the team all taken care of under one roof. Welcome to Polestar Cyan Racing to the pinnacle of touring car.
"The introduction of the FIA's TC1 regulations coupled with Citroën's participation has raised the bar from a technical and sporting point of view during a short period of time. Far from scare off manufacturers, they've pushed LADA to change completely its approach and required Honda to chase more performance.
"Now Volvo has found the challenge of the WTCC and the building of a TC1 car – a perfect fit for its global S60 model – irresistible. It will test itself against an extremely high level of competition, and will add to the WTCC a touch of blue cyan which is so emblematic to Volvo in racing."