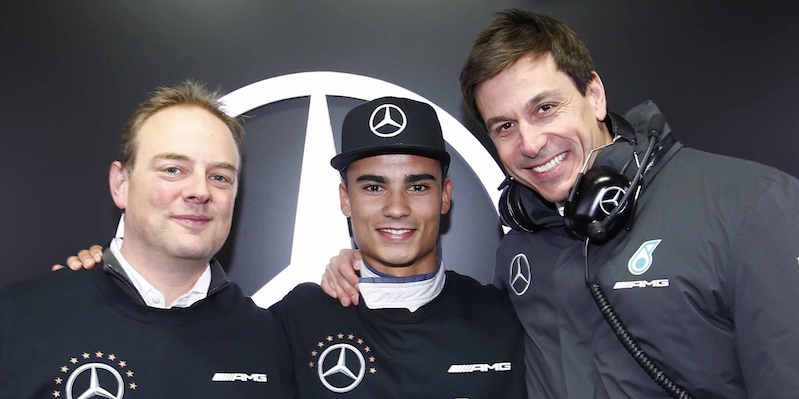 Mercedes-AMG DTM took not only the Deutsche Tourenwagen Masters (DTM) drivers' title with Pascal Wehrlein making history on Saturday, but gooix/Original-Teile Mercedes-AMG secured the team titles on the final race day of the season.
Head of Mercedes-AMG DTM, Ulrich Fritz, admitted in the final press conference of the year that it was not "a brilliant day" for the brand, but congratulated Audi and BMW on their respective successes.
"I think, for us, the pace was not there. Paul Di Resta made the best of it, finishing fourth today," he said, after a day where the Scot and ART Grand Prix's Gary Paffett were the only drivers in the top ten.
"If I summarise the season, it's been up and down, especially if you look back 18 months ago to Hockenheim how it all started. But I'd like to thank everybody in the team for doing an incredible job, working long and hard hours."
Wehrlein became the youngest DTM champion in the series' history before his 21st birthday, with Fritz complimenting him on his efforts throughout the year.
"I'm just really proud of what they have achieved and Pascal, who really showed a great and consistent performance throughout the whole season. You could see that today, as he never gives up.
"The car was really badly damaged, and he wanted to stay and finish the race. There was no real sense in it, but he said he wanted to bing it to an end. That's what he is all about."
Mercedes will be focusing on their 2016 campaign very shortly, as well as bringing along the next generation of the C63 AMG DTM, which is set for its test debut during the winter off-season.
However, the team can be proud that for the first time since 2010, that they have two titles to celebrate at the end of the year.