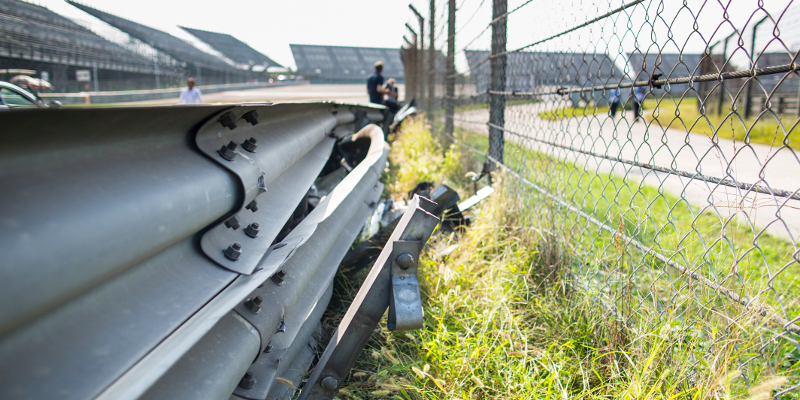 Qualifying for the World Touring Car Championship (WTCC) in China has been moved to Sunday, due to damage sustained to the turn one barrier in a support race at the Shanghai International Circuit.
The barrier on the inside of turn one was damaged by a McLaren competing in the GT Asia Series support race, causing extensive damage to the metal railings.
Qualifying has been rescheduled for 08:30 local time (01:30 BST; 02:30 CEST).
Despite the delay, teams and drivers will still have over five hours following qualifying before the first WTCC race, which takes place at 14:45 local time (07:45 BST; 08:45 CEST), followed by race two at 15:55 local time (08:55 BST; 09:55 CEST).
"Safety will always remain the number one priority and we cannot ever compromise on it," said François Ribeiro, the WTCC General Manager. "This is obviously not ideal for the teams, the spectators and broadcasters but we have had to postpone qualifying in the last 10 years due to exceptional circumstances and we still put on a successful event. It will be the same here in Shanghai."
Tom Coronel explains the reasons behind qualifying postponement.
Video why our qualification #WTCC Shanghai is cancalled and prosponed for tomorrow morning RETWEET for racefans pic.twitter.com/IzeqvHDao7

— Tom Coronel (@TomCoronel) September 26, 2015