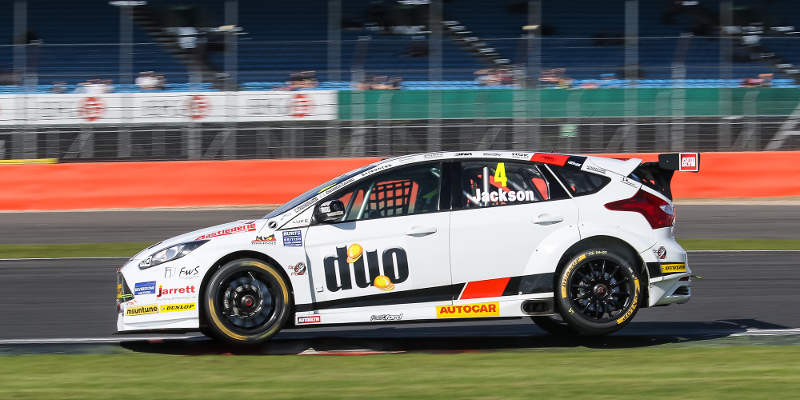 Dunlop has revealed the soft tyre choices for Rounds 25, 26 and 27 of the British Touring Car Championship campaign at Silverstone.
Race one polesitter Mat Jackson will use his set of softs in race one, while fellow front row starter Gordon Shedden will take his in race two.
Sam Tordoff, who starts race one from third, revealed yesterday that he would start race one with the softer compound, as will fellow row two starter Andrew Jordan.
The returning Tony Gilham will use the soft tyre in race one.
Complete selections:
Race One
Sam Tordoff
Simon Belcher
Aiden Moffat
Nicholas Hamilton
Jack Goff
Tony Gilham
Aron Smith
Andrew Jordan
Mat Jackson
James Cole
Race Two
Colin Turkington
Rob Collard
Dan Welch
Alex Martin
Dave Newsham
Mike Bushell
Matt Neal
Martin Depper
Adam Morgan
Gordon Shedden
Hunter Abbott
Jeff Smith
Josh Cook
Tom Ingram
Jason Plato
Race Three
Derek Palmer Jr
Stewart Lines
Rob Austin
Andy Priaulx