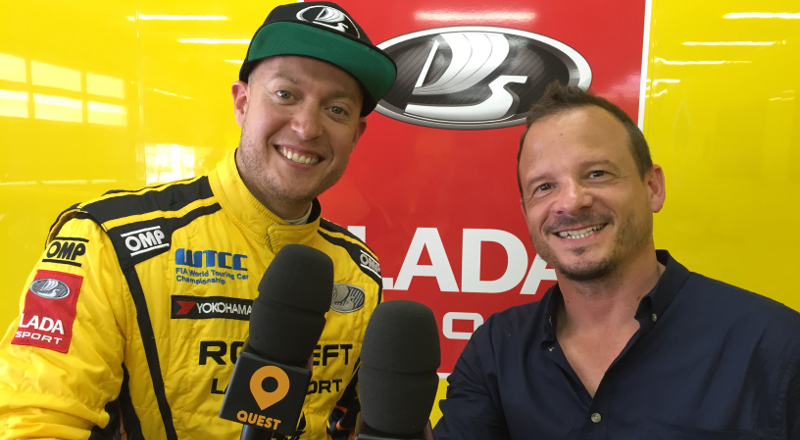 The World Touring Car Championship (WTCC) is to get a new free-to-air highlights programme on Quest TV in the United Kingdom, which will focus on the efforts of British drivers Rob Huff and Tom Chilton.
Quest TV is operated by Discovery Networks Western Europe and provides a range of programming including factual, lifestyle, entertainment and other imported material.
The hour-long show, titled 'World Touring Cars', will start this week, with the first programme broadcast on Tuesday 15th September at 19:00.
Programmes will be broadcast on the first Tuesday evening following a WTCC event.
Eurosport Events' COO François Ribeiro praised the inception of the show for its story telling element. Eurosport already broadcasts an hour-long programme 'Cars', which goes behind the scenes of each event in the week following the races.
"This is not only great news for the WTCC and its many fans living in the UK, but it's also another example of the benefits and opportunities we enjoy through our close collaboration with our colleagues at Discovery," said Ribeiro. "Story telling is essential in our role as the championship promoter.
"Tom Chilton and Rob Huff are established frontrunners in the WTCC so we expect their efforts and personalities outside the car to make for great viewing."
Quest Channel Director Simon Downing is hopes that the new show will appeal to the wider UK-based motorsport enthusiast.
"We are delighted to have concluded this exciting deal with Eurosport Events to show a dedicated WTCC programme on UK television. British fans have a reputation for their enthusiasm for motorsport of all kinds and a great deal of knowledge too so we hope this new programme will further fuel their motorsport fix."
Rob Huff is familiar with the challenge of establishing a regular fan base back in the UK, and welcomed the addition of the show to the schedule.
"Racing around the world means it's not necessarily possible for fans to get the chance to watch Tom and I competing, so any additional TV coverage in the UK is obviously great news," added Huff. "The fact that the focus will be on the British drivers in the WTCC makes it even better."