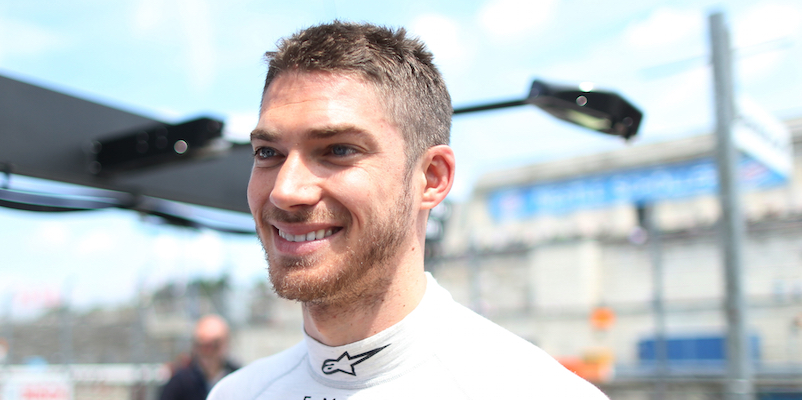 In what has been a more consistent season, Audi Sport's Edoardo Mortara finds himself in the hunt for the drivers' title in the Deutsche Tourenwagen Masters (DTM) this year.
The Italian, who currently sits third in the standings, could potentially be in with a chance to take his first title in the series, having had a strong showing last season.
Mortara, who took his first win in two years at the Red Bull Ring back in August, is hoping to go better than he has done in previous campaigns.
"The only year I struggled for results in DTM was 2013. Other years were quite good with several race podiums, some wins," explained the 28-year-old to TouringCars.net, who was also in the running for last year's crown, which was eventually secured by BMW's Marco Wittmann.
"I was 2nd in the standings for quite a lot of time only losing some places at the very last race of the championship. I just hope to have 2 good race weekends and finish 2015 on a good note."
Mortara is taking his 2015 campaign one step at a time, rather than concentrating on the prize that is within his reach.
"I'm simply focusing on my work, and trying to achieve the best every weekend," he said, as just 30 points separate current leader Pascal Wehrlein, Mattias Ekström and Mortara himself.
"We will make the maths at the end of the year. Hopefully I will be able to end up in front."
The DTM continues to evolve, in terms of the regulations that have come about from talks between the ITR and the DTM Drivers' Association. In many ways, there is still scope for improvement, along with a major talking point: performance weights.
This is something that the Team Abt driver is in agreement with: "I'm not a big fan of the new performance weight rule. We've seen big differences in terms of weight from car to car, and it influences the race results too much. I preferred the weight rules we had last year, so there is definitely room for improvement there."
He also said that there have been good changes that have helped the series in general: "Some changes were positive, some others less. In my opinion, the new DRS rules and the new weekend format are two positive changes. They both bring more action and they allow people to see more often cars on track."
Despite a difficult weekend last time out at Oschersleben, Mortara will be one of those fighting for the drivers' title in one of the most exciting DTM championships of recent times.