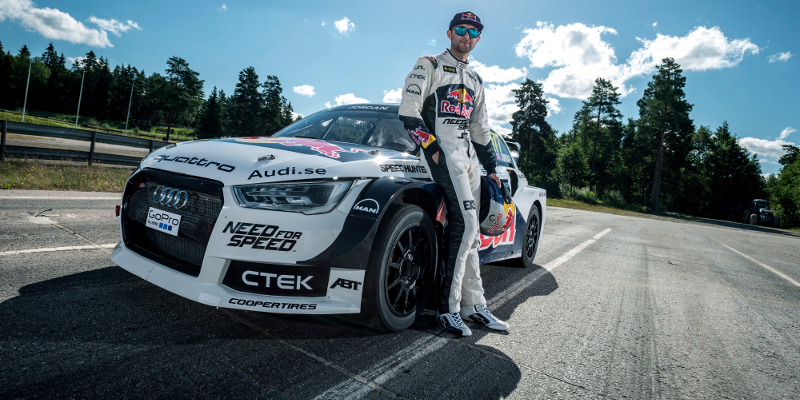 Andrew Jordan will replace Mattias Ekström for the penultimate round of the FIA World Rallycross Championship (RX) in Franciacorta, Italy, with the team boss unable to compete due to racing in the finale of the Deutsche Tourenwagen Masters (DTM).
Jordan has previously competed in the British round of the championship in both its maiden season in 2014 and again earlier this year at Lydden Hill in Kent.
Now the 26-year-old will get another chance to race in the new series, with a date clash between the penultimate round of World RX and the DTM preventing Ekström from competing.
"Getting the opportunity to drive in such a great team, with these amazing partners on board is something I'm really proud of and hopefully I can do them all justice," explained Jordan, who will drive the EKS Audi S1. "The power of a Supercar blows my mind.
"I'll try to fill Mattias' seat, but he raised the bar very much this year. I've never been to the Italian round before but I'll do my homework. The aim is to make it through to the final and then, everything can happen."
Ekström added that he was looking forward to seeing how the former BTCC champion got on at the wheel of his car.
"Andrew has a lot of experience in rallycross and has showed some impressive performances in the past," said the Swede. "He is also very experienced from circuit racing in the BTCC, and race drivers can give the team good ideas to move forward.
"I'm very excited to get Andrew's feedback about our Audi S1 EKS RX quattro. I hope he can manage a clean weekend, has a lot of fun and gets a fair result at Franciacorta."