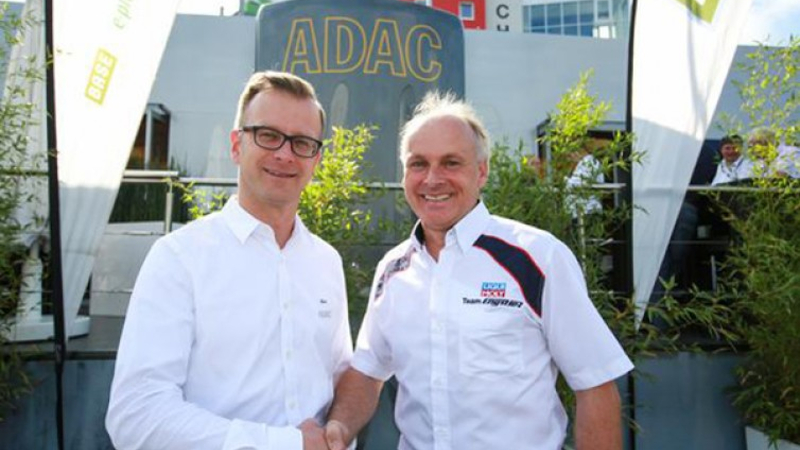 The ADAC TCR Germany series is set to launch in 2016, with the concept being promoted at a national level by experienced touring car team Engstler Motorsport and ADAC e.V.
The championship will become one of the first series to implement the TCR concept at a national level and will be organised and promoted jointly by Franz Engstler's eponymous outfit together with ADAC.
Some of the events are also likely to be broadcast by German sports channel SPORT1.
Commenting on the announcement, ADAC Sports President Hermann Tomczyk believes that the series fills a gap in the German motorsport scene.
"The new ADAC TCR Series fills a gap in German touring car racing," explained Tomczyk. "ADAC TCR Germany will make spectacular touring car racing possible at a reasonable cost and is the perfect addition to the ADAC GT Masters and ADAC Formula 4.
"We are confident that we can give touring car racing in Germany new dynamic with the ADAC TCR."
Engstler, who competed in the first six events of the 2015 TCR International Series, says that the concept has come about at the right time, reiterating his commitment to the TCR regulations.
"I'm certain that ADAC TCR Germany is the right concept at the right time," said Engstler. "The ADAC is the perfect partner and offers the series an ideal platform. I'm proud to be in a position to realise this project in cooperation with the ADAC and look forward to this fresh new challenge."
ADAC Director of Motorsport and Classic Motoring Lars Soutschka adds that the TCR series will provide the ideal platform for up-and-coming touring car drivers to make a name for themselves.
"We have been very successful in introducing the ADAC Formula 4 this year," said Soutschka. "We are now looking forward to getting a new, exciting project in German motorsport with ADAC TCR Germany, which will also form an ideal platform for young drivers to start a successful career in touring car racing.
"We will provide further information in the coming weeks, providing details about the race format and the calendar."