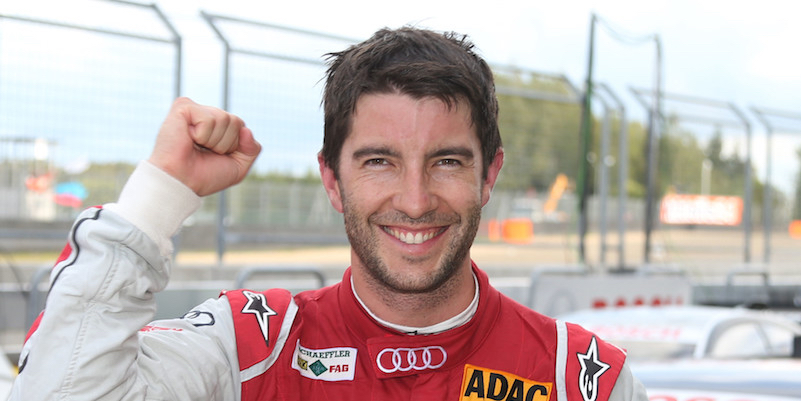 It was a welcome return to winning ways for 2013 Deutsche Tourenwagen Masters (DTM) champion, Audi's Mike Rockenfeller, whose weekend at Moscow Raceway initially started in the doldrums.
The 30-year-old was dominant during Sunday's proceedings, where he took pole position for race 12, following that up with his first win in two seasons.
He is the only driver that has so far taken two race wins at Moscow Raceway, since it was added to the calendar back in 2013.
"I just like the race at Moscow. The people – be they fans or media – know a lot about racing and are enthusiastic whenever the DTM arrives.
"They welcome us with open arms and celebrate with the winners. That makes having won there twice in three years particularly sweet."
Even with a winless drought for two seasons, Rockenfeller said that it is "difficult" with that type of situation, which a driver can find himself in.
"But we've all been in this long enough to be able to put things into perspective," said the Team Phoenix driver, who feels that the race win on Sunday will provide welcome motivation for Ernst Moser's outfit.
"I had three good years and now a few difficult races. The key is to keep your cool and to continue to concentrate on the job."
The very same could be said about Team Schnitzer's Martin Tomczyk, who has had an even longer drought, with the 2011 Champion's last win being at Brands Hatch the same year he took the title.
"For me, this round was a roller-coaster ride this year. My qualifying on Saturday was not particularly good and the race afterwards was harmless," Rockenfeller explained, summing up his weekend in general.
"Then we made some minor changes that went exactly in the right direction. I had a tremendous car and, with the pole position and victory, a fantastic afternoon. I was very impressed by the fact that we managed this turnaround."
Rockenfeller now moves up the drivers' standings to 8th place, with 67 points to his credit, as the series moves to Oschersleben on the 12th and 13th of September.