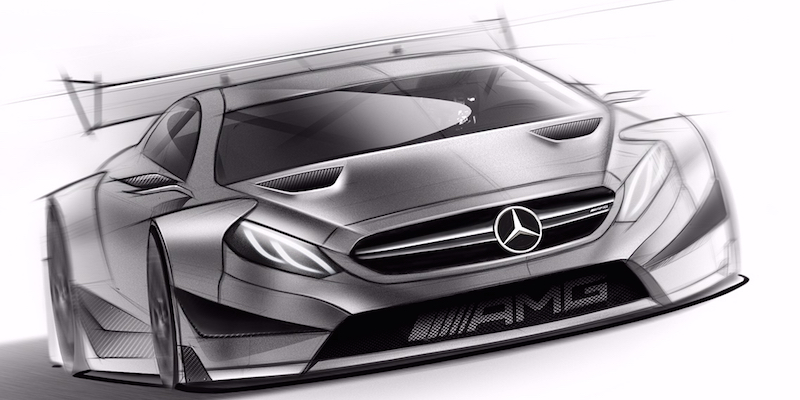 Mercedes AMG DTM, who are currently leading the manufacturer's standings in the Deutsche Tourenwagen Masters (DTM), have given an initial insight into the car that they will be fielding for next season.
Initial designs from the Stuttgart manufacturer show a radically different approach, which looks aggressive in terms of the aerodynamic configuration, mirroring the look of the road-going counterpart.
To date, the C-Class has helped Mercedes to secure 85 wins over the last 159 races, with the current generation contributing to ten of those. The next generation will add its own character to a model which is heavily linked to the DTM's extensive history.
Ulrich Fritz, Head of Mercedes AMG DTM explained that the new C63 Coupé which is going to be built for the general public "provides the ideal basis for our DTM car."
"I'm already looking forward to seeing the new Mercedes-AMG C 63 DTM compete in 2016. Our aim with this vehicle is, of course, to continue the Mercedes-Benz success story in the DTM."
With Audi Sport bringing in the RS5 DTM at the beginning of the 2013 season, and BMW introducing the M4 DTM last year, all three manufacturers will have changed their car configurations once during the current regulations.
This is ahead of the "Class One" regulations that will come into force in 2017 in collaboration with the organisers of the Japanese Super GT Championship.