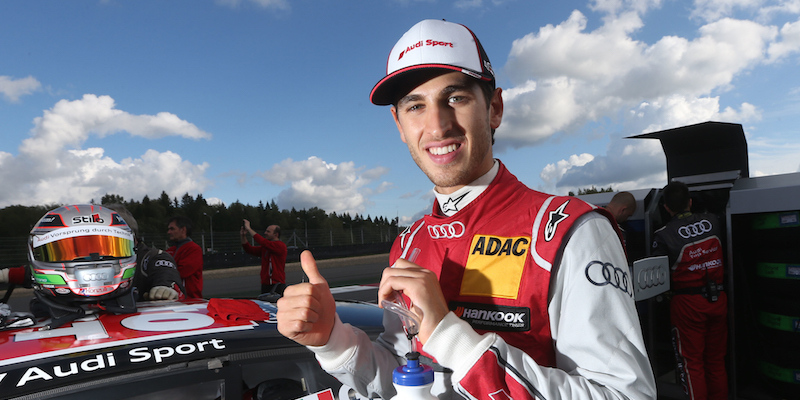 Audi Sport brought in Antonio Giovinazzi as a last-minute replacement for Team Phoenix's Timo Scheider for the Deutsche Tourenwagen Masters (DTM) round at Moscow Raceway, following on from the sanctions imposed on the manufacturer just before the race weekend.
The 21-year-old, who currently races for Jagonya Ayam with Carlin in one of the most recognized DTM support series, said that it was "an exciting weekend" all round, having competed in Moscow Raceway in previous years.
Even with a lack of familiarity with the AUTO TEST RS5 DTM, the Italian was able to gradually improve every session, culminating in him out qualifying two former champions for race 12, ending up 16th with one of the heaviest cars on the grid..
"On Sunday, I was only lacking three tenths from the pole position of my team-mate Mike (Rockenfeller). Unfortunately, in the race itself I was hit early by a rival and lost a lot of ground," explained Giovinazzi, whose weekend was compromised by an engine change on the Saturday.
"Afterwards, I had a lonely race. My lap times were good and I learned a lot. It was a great experience, 'thanks' to everyone for this opportunity. Now I'm going to concentrate on the battle for the title in Formula 3 again."
This young Italian, who has proved himself well under real-time conditions in the DTM, could be a future consideration for the Ingolstadt brand, when it comes to reviewing driver line-ups in years to come.
Giovinazzi returns to F3 duty this coming week, as he will head to Portugal's Portimao circuit, to try and increase his lead in the FIA F3 European Championship standings.