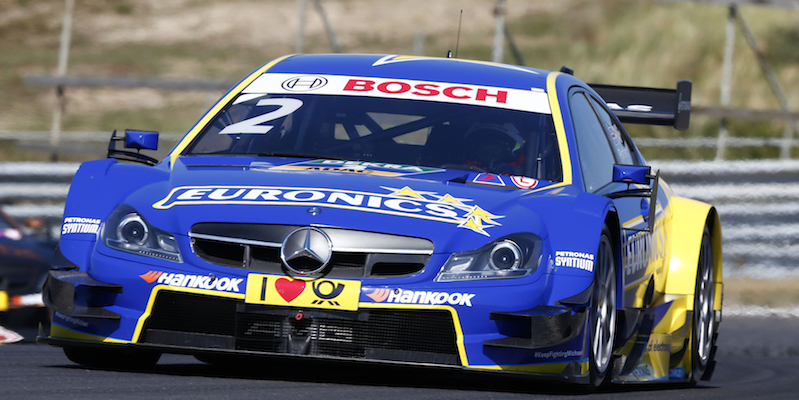 In what has been a rollercoaster ride in the Deutsche Tourenwagen Masters (DTM) so far this season, it is set to continue at the Red Bull Ring this weekend, as the DTM hits the halfway mark.
Mercedes-Benz, along with Audi Sport, were powerless to hit back at a very strong effort by BMW last time out at Zandvoort, but all eight drivers are looking ahead to the second weekend of the season that moves outside of Germany.
One man who is determined to get his first win in Austria after being disqualified last year is  Robert Wickens.
The Guelph native was well on his way towards a well-earned win, but was very angry after being black-flagged by the stewards.
"I feel like I have some unfinished business from Spielberg last year. We got the pole position last time, and my expectations are high of having two strong results this weekend. Zandvoort was a disaster, and the whole team is motivated to turn our fortunes around," said the Canadian.
Pascal Wehrlein, who is level with Audi's Mattias Ekström in the drivers' title fight, with both drivers joint second on 76 points, is looking to make up for his retirement last season.
"I'm feeling well prepared for Spielberg and really looking forward to the track. Over the last few years, I've always managed to get good results there," said the 20-year-old. "
"But after having to retire from last year's race, I've got some unfinished business with Spielberg and I'm really looking forward to finally getting back in the car."
This weekend also sees a welcome return to home soil for ART's Lucas Auer, who along with BMW's Tom Blomqvist, has some points to his name.
"I'm really looking forward to my home race at Spielberg. This will certainly be a great weekend. I've already had plenty of success on this track in Formula 3," said the 20-year-old, who is hoping for good results for the entire team.
"That may not count for a lot this time, but at least it gives me extra motivation for the race weekend. Let's wait and see what comes out of it in the end."
Mercedes-AMG's Head of DTM, Ulrich Fritz, explained that the races in Austria will provide a performance indicator for the Stuttgart manufacturer, who currently lead the team standings.
"The objective for the coming weekend is to score the maximum number of points. Last year, we displayed good performance at the Red Bull Ring but didn't reap any reward because of penalties.
"The fans in Spielberg are always fantastic, and our team – Lucas in particular as an Austrian – will certainly enjoy excellent support."