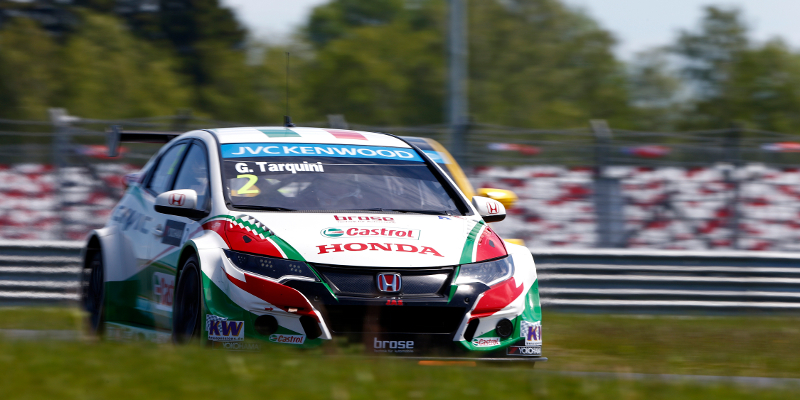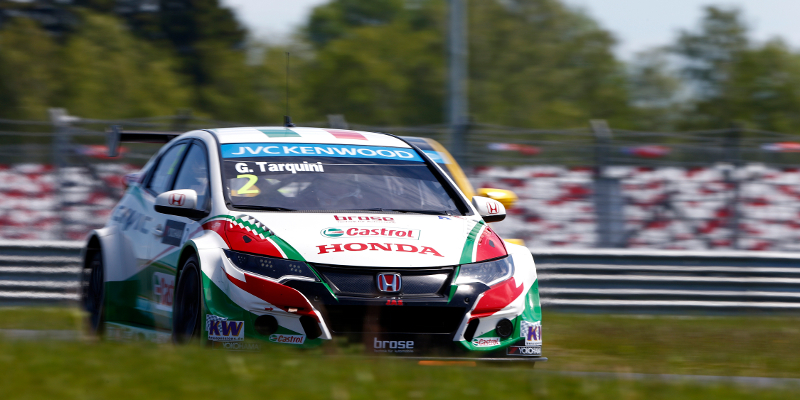 Honda drivers Gabriele Tarquini and Tiago Monteiro head to the Slovakiaring for the sixth meeting of the World Touring Car Championship (WTCC) season in a confident mood, despite carrying the same 60 kg of compensation weight as dominant rivals Citroën.
As a result of a strong qualifying performance by Tarquini in Moscow, and a first win of the season for Monteiro, the Honda Civic is now laden with 60 kg of compensation weight, just like Citroën.
Despite this both drivers remain confident, with Tarquini citing his performance at the track in 2013 – where Honda scored a memorable 1-2-3 result – as a positive sign.
"The Slovakia Ring is an important track for us," explained Tarquini. "In 2013 we had perfect results from qualifying through to both races. So I feel the pressure a little bit more here! Expectation is high for a good performance.
"Russia's success means we now carry 60 kg of ballast, which will make things a little tougher, but I really like this track. It's a special place one of my favourites in the season. I think our car should be good here. It's very technical and easy to make mistakes so we must really focus on setup."
Monteiro heads to the circuit off the back of racing in the Le Mans 24 Hour race, and the Portuguese driver is, like his team-mate, confident at a circuit where he has once before finished on the podium.
"The Slovakiaring is a track where we usually go quite well and it should suit our car," said Monteiro. "We're quite confident. The important thing is we're keeping on with the development, the hard work and fine-tuning everything. Hopefully we can take advantage on this track. I'm really looking forward to it."