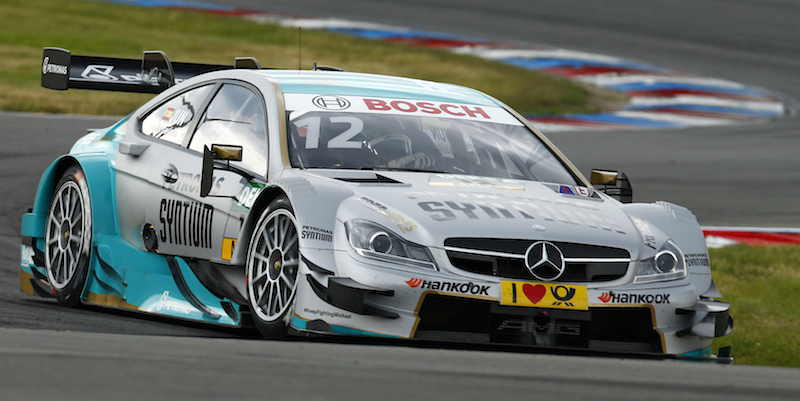 Mercedes-Benz may have had their fair share of ups and downs in the Deutsche Tourenwagen Masters (DTM) this season, but one driver came away smiling after the action at the Eurospeedway Lausitz – Daniel Juncadella.
The Spaniard, who took his best finish of fourth place last year at the Brandenburg-based track, rounded off his weekend with the best showing of the Mercedes drivers in Sunday's race, having picked up the final points place on Saturday.
The FIA Formula 3 European champion showed numerous times that his car was on the pace, especially with his door-to-door battling with Team Abt's Edoardo Mortara for fifth in the latter stages of race two.
His race craft towards the DTM itself has shown in his performances at Lausitz, especially with a lot of hard work of the winter: "So far this season, I've been getting off to really good starts.
"It's especially important here to get off the line like a rocket. I gained two positions on the first lap, and after that, my pace was good. The car ran good, and I'd like to thank the team for that."
Even though he admitted that the racing was "a lot of fun out there," he did have to voice his opinions about Mortara's robust defending in race two: " Towards the end, I attacked Mortara. I don't consider his manoeuvre to have been 100% fair. He was defending his position on the inside which is OK.
I then braked late and tried to go round on the outside. The way I saw it, he turned into me and left me no room, so I was forced out onto the grass. But at least I gave it a go."