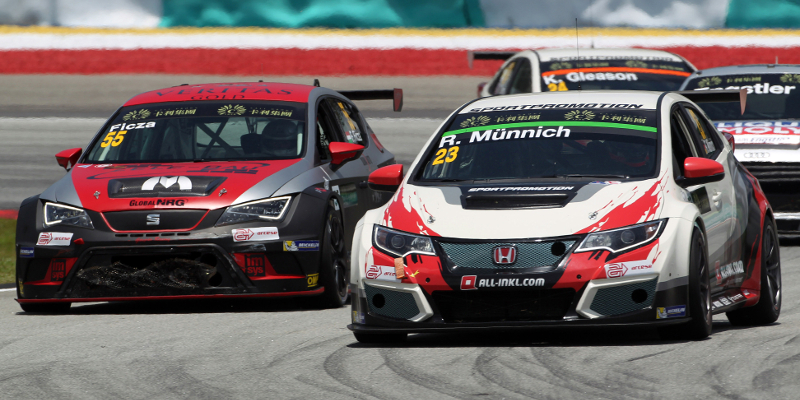 The first round of the TCR International Series took place at the Sepang International Circuit in Malaysia. Watch these 26-minute highlights from the first-ever TCR event.
Seventeen cars were entered for the first event of the highly-anticipated new series, with five different manufacturers, seven teams and drivers from ten different nationalities all participating.
Both races were hotly-contested affairs, with the honour of being the first-ever TCR winner going to Swiss-Italian racer Stefano Comini for Target Competition. Race two was won by touring car veteran Jordi Gené.
The second round of the TCR International Series takes place in Shanghai next weekend, where it will again be supporting the Formula One Grand Prix.
Round 1 Results
Round 2 Results