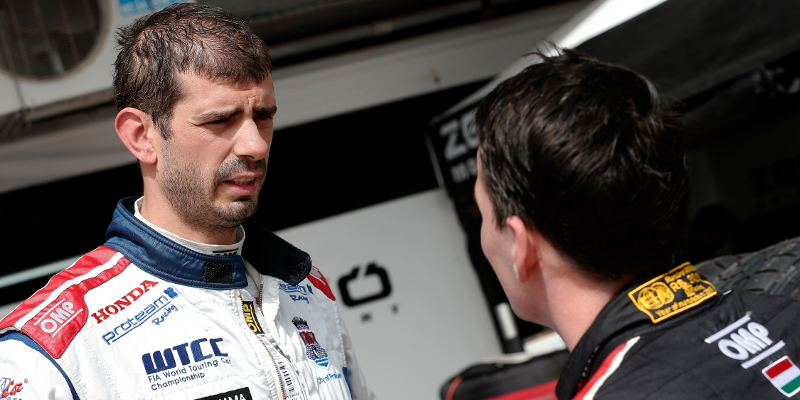 Dušan Borković has withdrawn from the remainder of the World Touring Car Championship event in Marrakech, citing the recent loss of his father and problems with the specification of his car.
Posting on his Facebook account in Serbian, Borković confirmed that he would not take to the start in either of the two races in Morocco later on Sunday.
"I hope I will not disappoint with this announcement," said Borković. "I think it was a hasty decision to drive this race due to the pain and sadness I feel for the loss of my father.
"It's all too fresh, and I feel very bad in the car and I have almost no concentration, and this circuit is more than dangerous.
"The second reason is a car that does not correspond to WTCC standards. [The car] is not according to the latest specification for 2015, which is already much delayed for factory cars."
Borković had originally qualified in 14th position for the two races, but was due to start from 10th due to various penalties.
WTCC race one takes place at 16:15 BST (17:15 CEST).