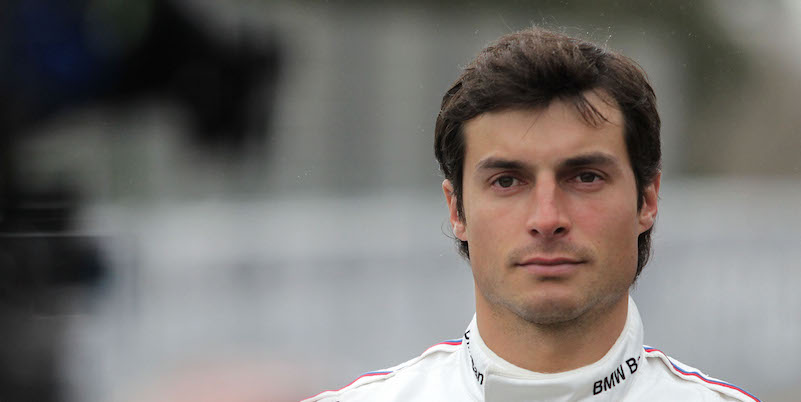 There are many experienced racers that are in with a definitive chance of the drivers' title in the Deutsche Tourenwagen Masters (DTM) this season, which includes Canada's Bruno Spengler.
Spengler took the title back in 2012 in his BMW Bank M3 DTM, when BMW Motorsport took a clean sweep of all three in the "New Era," after a 20-year absence from the series.
Having spent the last three seasons at Charly Lamm's Team Schnitzer, the 31-year-old now makes the move to Team MTEK for the forthcoming campaign, partnering Timo Glock.
"I had a lot of good memories at Schnitzer, had a great time with my engineer, Charly and all the guys who did such a great job, working on my car," he explained to TouringCars.net, ahead of the season opener next weekend.
"It's slightly changing, but we're still in the same family at BMW Motorsport, as well as staying in contact with them. But for me, going to MTEK is an interesting challenge. They are a good team, who I know quite well, as I've done some testing with them. They've made me feel very welcome from the very beginning."
It was a difficult year for the Canadian. having not scored a win since the Red Bull Ring in 2013. He still ended up on the podium twice, finishing second at Moscow Raceway and third at Hungary.
In many respects, Spengler explained that there was a lot to learn with the new M4 last season: "This year, I think that the most important thing is to try and develop our set-up. So that is the goal now, to get a better package for all the card and to be more competitive."
Even though he finished 11th in the overall standings last year, his feelings towards what we could see come Hockenheim were somewhat realistic: "Unfortunately, we don't have a lot of testing time to work on it, because we have been limited a lot more than in the past.
"So that's the work that we have to do, and everyone is motivated and pushing hard to know the car better, to get a set-up that suits all conditions. Our opponents seem to be strong during winter testing, but we will see where we are at the first race."
Several new drivers have joined the ranks of the DTM this year, which includes Tom Blomqvist, replacing Joey Hand. The Brit has made a welcome impression on the former Mercedes-Benz driver.
"There are always good drivers coming, along with those that are already in the DTM. When it comes to Tom, who is one of my team colleagues, he's a good and fast driver, as well as being a nice guy. It's good that he came here."
Looking back at last year, Spengler stated the new M4 DTM was difficult to set-up for qualifying, where he made it into Q3 only three times last year. His best result of the year was at Moscow Raceway, where Maxime Martin took pole position and the win.
"To have the right set-up for qualifying was really the key to having the best chance for fighting for big points. If you didn't have the performance, it made your weekend really tough."
With regards to the season opener at Hockenheim, Spengler is looking forward to the "interesting racing" that the new race weekend format will bring: "Now we have a real Free Practice session, which is nice for the fans who turn up on the Friday. With two qualifying sessions and two races, that will make everything quite exciting.
"There is going to be a lot more going on, as well as more suspense, because of being able to earn double the points from more races. So if you have a non-score, you have a greater chance of scoring points later on in the weekend, which could improve the show. For us drivers, more track time is better for us, but overall, it will be a lot more interesting for those watching at home."
Spengler also took part in the 24 Hours of Daytona this year, but will take make his debut in another iconic endurance race amongst the Ardennes forest in Belgium this coming July.
The Franco-Canadian will partner MTEK team mate Glock and Alessandro Zanardi at the famed 24 Hours of Spa, as the trio will race in a modified BMW Z4 GT3, that will be run by 1992 DTM Champion Roberto Ravaglia's ROAL Motorsport.
It may be his 11th season in the DTM, but it is a guarantee that Spengler will be keeping one eye on the prize that he so badly wants back.