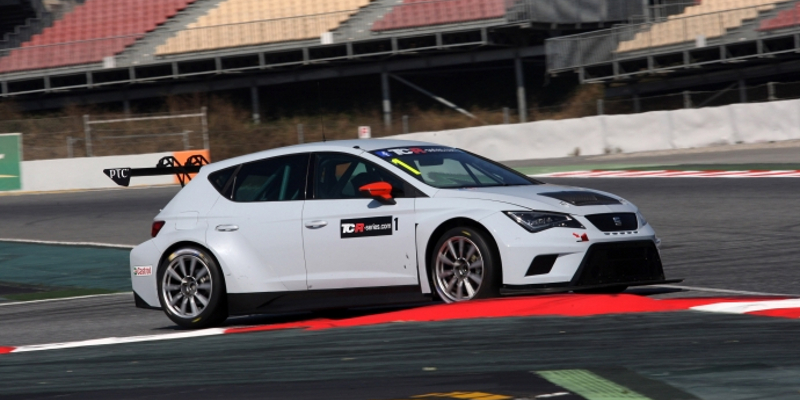 Organisers of the TCR Asia series have announced that the venue for the first round of the series in August, with the Zhuhai International Circuit now replacing the Guangdong Circuit.
It is the third change of season start for the new Asian touring car series, which had originally been planned to start in May in Korea. The change from Guangdong to Zhuhai comes as a result of the China Touring Car Championship negotiating a new deal, with the two series set to share the bill on the 14-16 August.
"Initially we were set for the Guangdong Circuit in mid-August, however the China Touring Car Championship has negotiated to take the opening round to Zhuhai, which ultimately works very well for us," explained David Sonenscher, CEO of WSC Asia, the series promoter.
"Obviously our initial intent was to start the 2015 season earlier, however the manufacturers are already at full capacity developing cars for the TCR International Series which starts at Sepang at the end of this month, so we needed to provide them with enough time to ensure we have a strong field for our opening round.
"Interest continues to come from all corners of the Asian region, and we already have a strong entry of top teams, details of which will be released soon. It's an exciting time for Asian motorsport, and having the TCR International Series begin with their first two rounds on the Formula 1 program at both Sepang and Shanghai will provide a significant boost to the profile of the category ahead of our opening round in August."
The TCR Asia series will also visit Malaysia and Singapore in September, Thailand in October and an unspecified event in November, which is rumoured to be the Guia touring car race on the streets of Macau.
"For Singapore, our competitors will also enter in the TCR International Series, while in Thailand they will have their own races," added Sonenscher. "We are already looking forward to include Japan and Korea in the 2016 calendar."