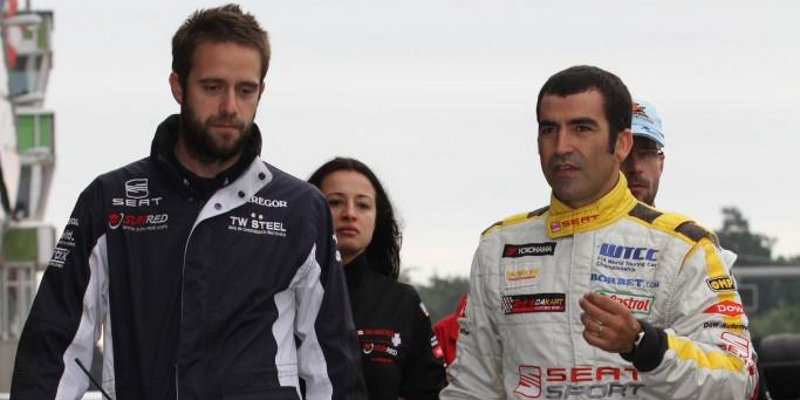 Former World Touring Car Championship (WTCC) driver Jordi Gené will join Craft-Bamboo Racing in this year's inaugural TCR International Series, joining team-mates Sergey Afanasyev and Pepe Oriola in the new championship.
Gené, 44, was a regular driver for SEAT in the WTCC between 2005 and 2010, taking four wins in 128 starts in the championship. The Spaniard has more recently been involved in the development of the new SEAT León Cup Racer, which will be campaigned by Craft-Bamboo in this year's TCR Series.
"I am really looking forward to this new project, and I'm also very motivated to participate in the TCR International Series with the SEAT León Cup Racer, especially after having collaborated with SEAT Sport in its development," said Gené, who has unrivalled experience of the car.
"The opportunity that Craft-Bamboo and Lukoil are giving me makes me very happy and I'm convinced that we will fight for the title from the very beginning. The SEAT León Cup Racer is a very fast and reliable car and the professionalism of Team Craft-Bamboo Lukoil will allow us to compete at a very high level.
"The fact that TCR is sharing some races with the F1 calendar will help promote the new series and help to increase awareness. I know the SEAT León Cup Racer very well and I've done some testing during the pre-season which I also have combined with karting to make sure my reactions and skills are up to the challenge."
Jaime Puig, Head of SEAT Sport, believes Gené will help the team's other two drivers Afansyev and Oriola to get the most out of the new car.
"We are happy that Jordi Gené will compete in the first season of TCR with Craft-Bamboo Racing," said Puig. "He is the most experienced SEAT León Cup Racer driver especially due to his involvement in its development.
"His experience is the perfect asset for the team and the other two drivers. Craft-Bamboo Racing will have for sure one of the strongest formation on the tracks."
Richard Coleman, CEO of Craft-Bamboo Racing, recognises Gené's experience and as a result has high expectations for the team's first foray into the series.
"It is great to finally welcome our third driver, Jordi Gené, to Team Craft-Bamboo LUKOIL," said Coleman. "He is a proven race winner and brings with him vast amounts of knowledge as a factory development driver for SEAT.
"I have high expectations for results with the quality of drivers and years of collective racing experience they possess, and will be looking forward to a very exciting season."