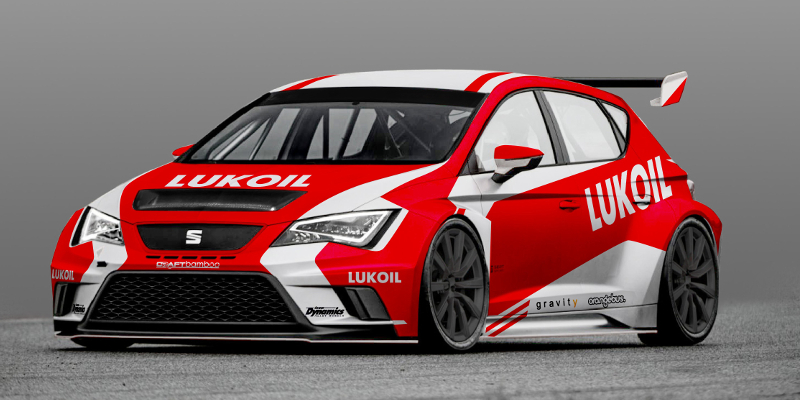 Craft-Bamboo Racing have been announced as the latest additions to the TCR International Series, with a trio of SEAT Leóns backed by Russian conglomerate Lukoil.
The Anglo-Hong Kong outfit's newly-launched TCR arm will coincide with a return to the WTCC, entering a Chevrolet Cruze for Grégoire Demoustier. On their last appearance in the championship in 2013, Craft-Bamboo ran James Nash to third overall and the Independents title, before switching to the World Endurance Championship with an Aston Martin in the GTE Pro class.
"I am thrilled to announce our three car entry into the TCR International series," said team CEO Richard Coleman. "We are very excited to be working with LUKOIL because not only are they an excellent partner, but they also have a reputation for backing winners.   The title is our aim but we know how difficult that will be with so many top teams and drivers in TCR International."
Head of SEAT Sport Jaime Puig also added that he is pleased to see a professional outfit such as Craft-Bamboo representing the brand in international competition.
"We are delighted that a team as experienced and professional as Craft-Bamboo Racing is putting its trust in the performance of our León Cup Racer," said Puig. "It marks our entry into a new series that will offer fans some great motorsport with strong competitors and thrilling races. We have been relentless in the further development of the Leon Cup Racer and are extremely confident that Craft-Bamboo Racing and the Leon Cup Racer will have a major role to play in the battle for the podium."
No drivers have yet been announced for the programme, the third confirmed to be running the León for the full season alongside Target Competition and WTCC rivals Zengo Motorsport.
"We are extremely pleased to welcome Craft-Bamboo Racing and LUKOIL," added TCR boss Marcello Lotti. "This will prove to be a powerful alliance between a team that has established itself as a winner in many different categories and one of the most dynamic oil companies on the global market. The fact that these two prestigious brands have decided to join the series in its maiden season, is a further evidence that the TCR concept is sound and well grounded.