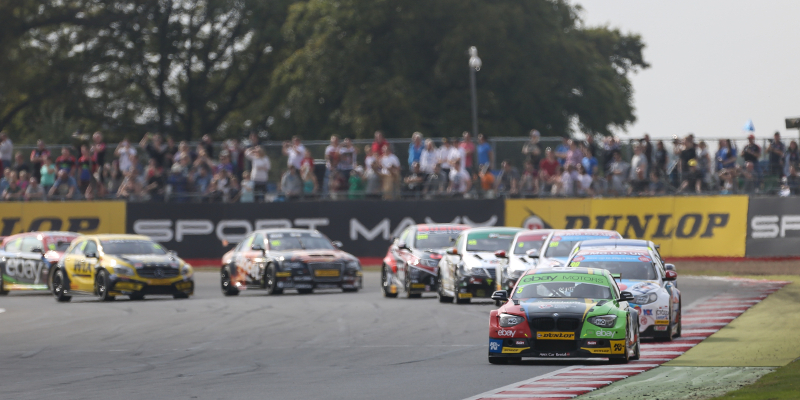 Fans of the British Touring Car Championship in North America will have access to highlights of the series from 2015, after the broadcaster CBS Sports Network agreed a multi-year contract with the championship's organisers.
The deal, which will bring the series to more than 60 million households in the United States and Canada, will see an hour-long highlights package from all ten rounds of the championship aired during the network's 'Torque.TV' block on Wednesday evenings – ten days after the event – with two prime time slots for the Eastern and Pacific regions.
In addition to the TV contract – the largest that the championship has ever secured in North America – a one-hour highlights show will also be available on www.Torque.TV through the video-on-demand section for 90 days after an event.
"This is the biggest coverage the BTCC has ever had in the important and vast North American market, and we are delighted to announce this long-term broadcast arrangement with Torque.TV that includes the coverage on CBS Sports Network," said series director Alan Gow. "The BTCC has always appealed to spectators around the globe, so this yet further underlines its popularity.
"Our statistics and contact forums have shown continued growth in North America and we are pleased that this brings the action to our legions of fans in the region."