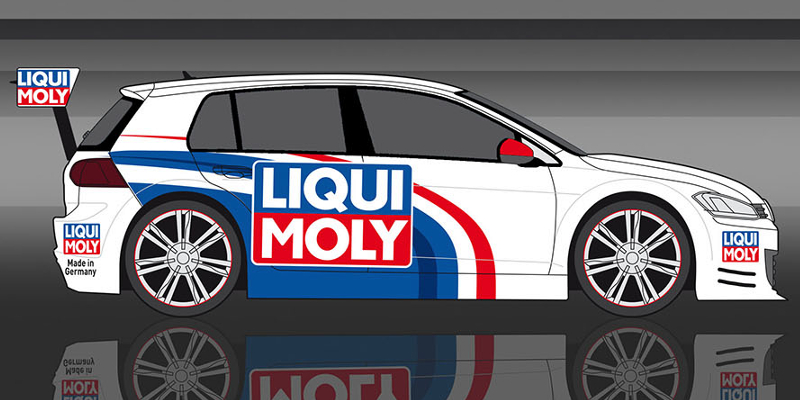 Engstler Motorsport have confirmed that they will compete in the new TC3 International Series for 2015, campaigning three Volkswagen Golf GTIs with continued sponsorship from Liqui Moly.
The team, who competed in the World Touring Car Championship for seven full seasons, recently announced their departure from the series in which they have raced BMWs. With a lack of affordable cars and no German manufacturers involved in the WTCC, Engstler Motorsport have had to look elsewhere for their racing plans.
The team will campaign a trio of Volkswagen Golf GTIs in the 2015 TC3 series, with sponsor Liqui Moly insisting that it is important to continue to race a German car.
"With it we return to our roots: a race series with private drivers, with equal chances for all teams," said Liqui Moly Head of Marketing Peter Baumann. "As a German brand, it is important to have German car manufacturers as partners on board."
Eight teams, not all of whom have yet been announced, have already signed up to race in the new F1-supporting series next year. "This shows how high-class the new TC3 series is," added Baumann, who was also critical of the dominance of manufacturer teams in the WTCC. "We want honest motorsport where the drivers' skill is decisive and not the financial cushion of a factory team."
Franz Engstler, the 53-year-old owner and main driver of Engstler Motorsport, is looking forward to the new challenge presented by TC3.
"There is something very special to be there as a founding team at the birth of a new race series," said Engstler. "The performance level is so close that the races will be incredibly exciting. It is fantastic that our long-standing partner LIQUI MOLY has accompanied us in this new adventure."
For LIQUI MOLY, the importance of racing on the global stage continues to be of importance to the brand. "That suits us, because there we see our business growing particularly strong," added Baumann. "More importantly, though, the races are a marketing tool to be able to invite customers and introduce them to the brand."
The 2015 TC3 International Series begins in Malaysia at the Sepang International Circuit when it supports the Formula One race. The Series will be contested over 12 race weekends, taking in circuits in Asia, Europe and South America.