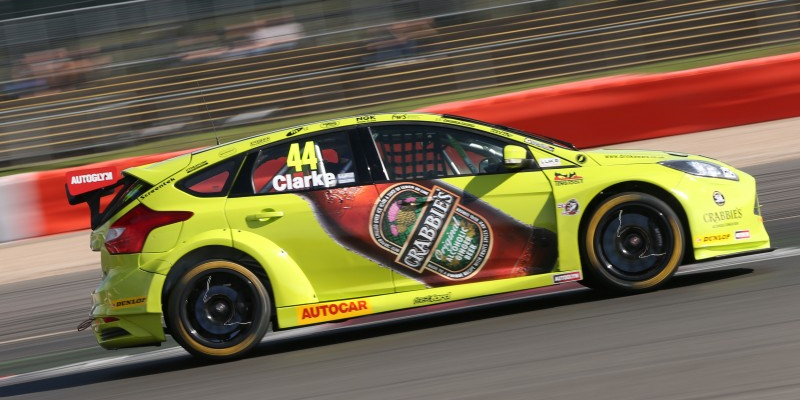 Jack Clarke has set his sights on ending his first season in the British Touring Car Championship by bettering his previous best result in the series, heading to the season-ending event at Brands Hatch.
Three top-fifteen results at Silverstone mean that Clarke has now scored points in seven of the last nine races, while the second race of the day at Silverstone saw the rookie claim a maiden top-ten finish, despite an incident with Rob Collard.
But having climbed to 19th in the championship standings, the Crabbie's Racing driver was focused on immediately improving on that result, as he looks to end the 2014 season on a high.
Clarke believed that perfecting his strategy for the final three rounds would be crucial if he is to achieve that goal, particularly given the likelihood of rain on Sunday.
"We hope it will be dry at Brands Hatch for everyone involved, as we have been quite lucky all season but we do go well in the wet if the rain does decide to make an appearance," said the 26-year-old. "I want to get the car set up and dialed in as soon as we can so that we can shift our focus to the strategy for Sunday's races. The target is to recreate Silverstone's performance, but this time I would like to get into the single digits.
"The Grand Prix layout is one of my favourite circuits in the UK, if not the world. It has everything – it is a real drivers' track. There are some lovely fast, flowing corners and some real testing ones including Paddock Hill Bend. It is really exhilarating, and certainly not for the feint-hearted!"