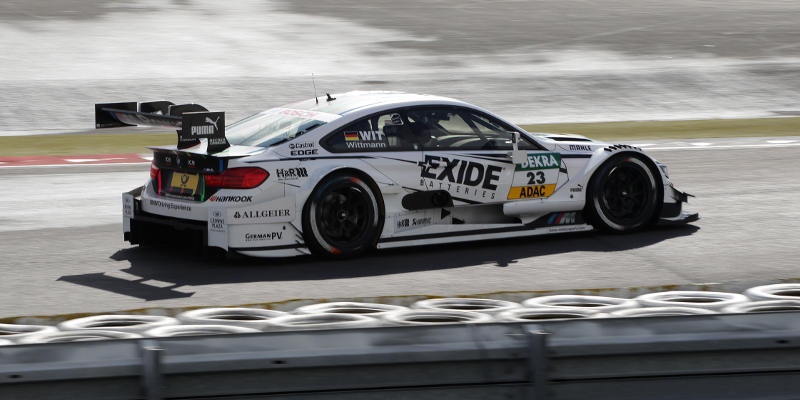 BMW Team RMG head to the EuroSpeedway Lausitz for the eighth round of the Deutsche Tourenwagen Masters this weekend, where potentially the team's lead driver Marco Wittmann could secure the overall drivers' championship.
Wittmann leads the championship by a huge 64 points with three races to go and with 25 points available for a win the German will take the title unless Audi's Edoardo Mortara and Mattias Ekström out-score him by 14 points – equivalent to a podium finish for either and a non-finish for Wittmann.
RMG Team Principal Stefan Reinhold admits that it has been an incredible season for his outfit, with Wittmann's fourth victory of the season last time out at the Nürburgring being a particular highlight.
"We are having a truly incredible season," admitted Reinhold. "The win at our home race at the Nürburgring was the next big highlight for me and the team, and one of the best moments of my motorsport career so far. However, this success is in the past now. We have used the summer break to prepare meticulously for the final phase of the season.
"We obviously want to take the final step and defend our position at the top of the Driver and Team standings. We must remain focussed in our work if we are to make this possible."
24-year-old Wittmann expects to be able to put in a strong performance at the eastern German circuit, despite having struggled at the venue in 2013 with a non-points finish. Indeed only one BMW driver, Bruno Spengler, finished inside the top ten at the track last season.
"There is huge anticipation ahead of the Lausitzring," says Wittmann. "We have performed superbly in the recent races, especially in Spielberg and at the Nürburgring. As such, I can hardly wait to race at the Lausitzring.
"Last year we were not particularly strong there. However, I think our current package should allow us to play a major role in the race. The Lausitzring is not necessarily one of my favourite circuits, but I do have a lot of experience of it from my time in Formula BMW, Formula 3 and last year in the DTM.
"Although I was unfortunate and failed to finish in 2013, and will be carrying an extra ten kilograms of performance weight in the car this year, I remain confident. I will stick to my principles and take each race at a time."
Should Wittmann take the title at the Lausitzring it would be the earliest the DTM title has been decided in the modern era.