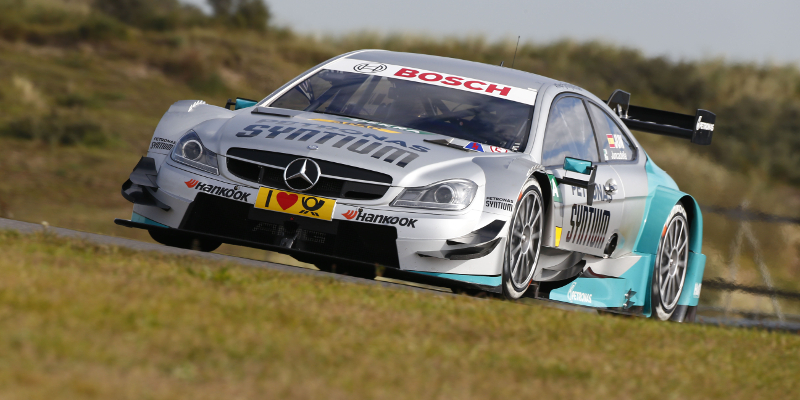 Mercedes' Daniel Juncadella has been penalised with a post-race 30-second penalty for the incident which led to BMW's Augusto Farfus crashing out of the DTM race at Zandvoort.
Spaniard Juncadella was given the penalty for contact with Farfus heading into the S-Chicane on lap 19, pitching the Brazilian into the barriers on the inside of the circuit and bouncing him back across the chicane.
The penalty drops the 23-year-old to 17th in the results. However despite the penalty a defiant Juncadella accused Farfus of changing directions too much on the approach to the corner.
"P8 was actually a decent result – we made the right call every time," explained Juncadella. "Unfortunately, this retrospective penalty has dropped me out of the points. It was a crazy race. I had a contact with Augusto Farfus, who changed direction twice, which meant I was unable to avoid him.
"Things could have gone even a little bit better overall. I was pleased with my charge up the field from grid position 21. The penalty has cost me my just reward for all my efforts."
In addition to Juncadella's penalty, a post-race 30-second penalty was also given to Bruno Spengler for contact with Jamie Green. Warnings were also handed to Robert Wickens, Augusto Farfus, Bruno Spengler, Mike Rockenfeller, Edoardo Mortara and Timo Scheider for incorrect use of the DRS.
In the first three laps after a safety car intervention, it is not allowed to activate the adjustable rear wing. The drivers were only given warnings because after the race it became apparent that the computer system installed to prevent the use of the adjustable wing at certain times didn't work correctly.