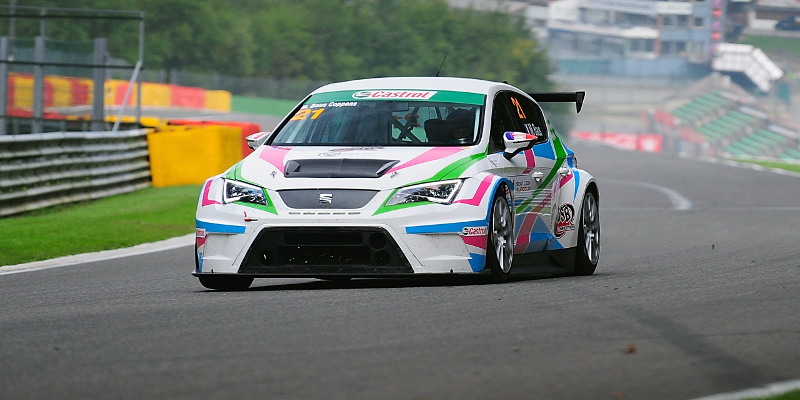 Italian racing outfit Paolo Coloni Racing have announced their intentions to enter the TC3 International Series for its inaugural season in 2015.
Coloni, son of Enzo Coloni who established the successful Scuderia Coloni team in the 1980s, is a respected single-seater drive from the 1990s, having competed in the German and Italian Formula 3 Championships in the 1980s.
The newly-formed team have not yet revealed with which car they intend to compete when the series begins in 2015.
"We are happy to confirm our first motorsport commitment," said Coloni, who is currently Team Principal of his father's team. "The TC3 International Series will be an interesting new reality in the auto racing panorama. I'm very excited."
Coloni admits that TC3 offers him the opportunity to diversify away from single seater racing and to start his own venture in an exciting and new form of racing.
"After the successful experience with Formula cars, this is a great opportunity to enter with my own team and compete in a different category. I think that the idea of TC3 is amazing. To compete with equal performance cars and sensible budgets worldwide on the best possible tracks is fantastic.
"TC3 gives the opportunity to everybody to come and try to be a top racing driver in an international series. Drivers can race in TC3 national series on a low budget and if they are talented they can progress to the international series with the same car. To any manufacturer or team, this is a great opportunity to sell cars and support motorsport from the beginning to the top."