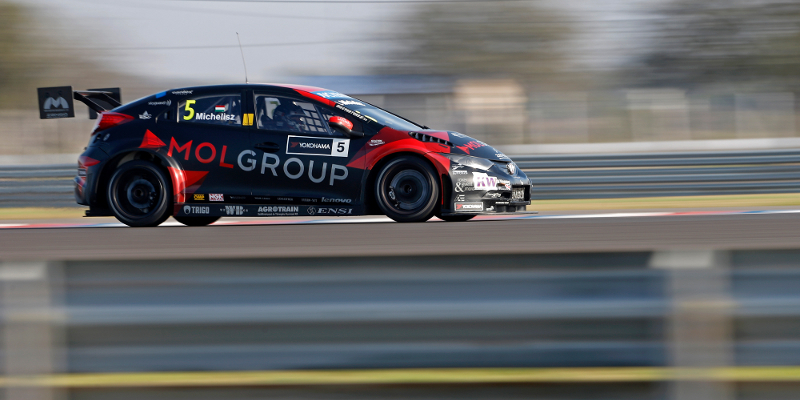 The Honda cars are to gain an additional 30 kg of compensation weight for the next round of the World Touring Car Championship in Beijing on October 5th as a result of their performances in Argentina.
Although their results may not reflect it, with only Zengő Motorsport's Norbert Michelisz scoring a podium finish, the Honda Civics were a tenth closer to the pace-setting Citroën cars in the previous round of the championship. Therefore all four Civics will increase their compensation weight from 20 kg to 30 kg, as they improved from 0.7 seconds to 0.6 seconds off the pace.
The compensation weight system is based on the laptimes of the three previous events (Moscow Raceway, Spa-Francorchamps and Termas de Río Hondo). The Citroën C-Elysée therefore remains as the benchmark car and continues with the maximum 60 kg of compensation weight.
There are also no changes to the compensation weight for the LADA Granta cars, despite them being three tenths closer to the pace (2.2 seconds down to 1.9 seconds). LADA scored their first WTCC podium in Argentina and have reportedly been able to reduce the weight of their cars to be closer to the overall regulation base weight of 1100 kg.
As a result of a difficult weekend in Argentina, where only one driver in each race made it into the top ten, the compensation weight of the Chevrolet RML Cruze cars has been reduced from 40 kg to 20 kg. This is due to the gap to the Citroën cars widening from 0.5 to 0.7 seconds.