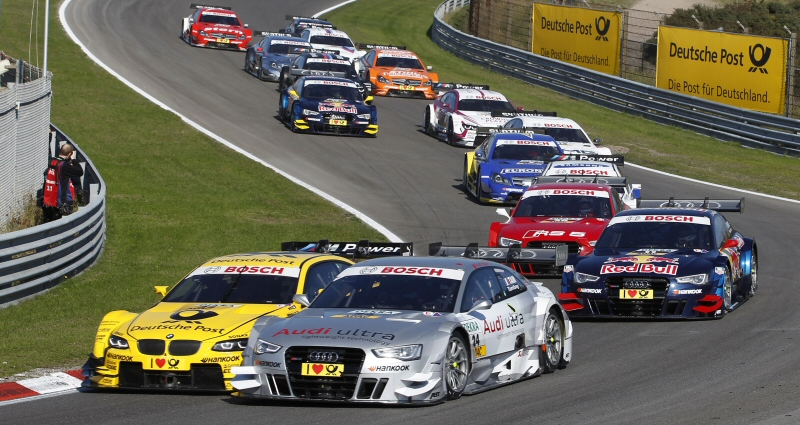 The Deutsche Tourenwagen Masters will no longer visit China in the 2014 season, after it was confirmed that Zandvoort had been selected as a replacement for the ninth round of the season.
The German touring car series had originally been scheduled to visit China on the 27th and 28th September, but due to complications with the standard of the street circuit, the event has instead been cancelled and moved back to Western Europe.
As a result of the cancellation of the Chinese round the race at Netherlands venue Zandvoort has been reinstated. The Dutch circuit has been a regular on the DTM calendar, having been featured every year since 2001.
"We have to be able to also guarantee the DTM standard when it comes to racing in foreign countries," said ITR Chairman Hans Werner Aufrecht. "This applies to the safety aspects around the respective circuit, the paddock, the pit facilities including the garages and the spectator areas such as the grand stands.
"In addition, a solid funding also must be ensured. When it comes [to the race] supposed to be held in China, this year, all this couldn't be realised on the necessary level.
"Nonetheless, coming back to the most populous country of the world and one of the most important markets for the premium-car manufacturers involved in DTM to contest races, here, remains our goal. And we will keep on working on realising this goal."
TouringCars.Net Analysis
The announcement comes as a major blow to the German series at a time when the World Touring Car Championship becomes ever-more established in the Chinese market. The WTCC has had its own calendar problems when the round in the United States was deemed to be logistically problematic due to the cancellation of a regular shipping service. The result, a second round in Beijing, compliments the existing WTCC rounds in Shanghai and Macau.
The DTM may have the might of more premium manufacturers on board, but the series should have a top-quality round in China if it is to penetrate that market. As it stands, Chinese fans are much more likely to turn to support the WTCC, especially given the presence of the only Chinese FIA race winner Ma Qing Hua for the works-backed Citroën team.
There have been two previous DTM races in China, however, which took place in 2004 and 2010.