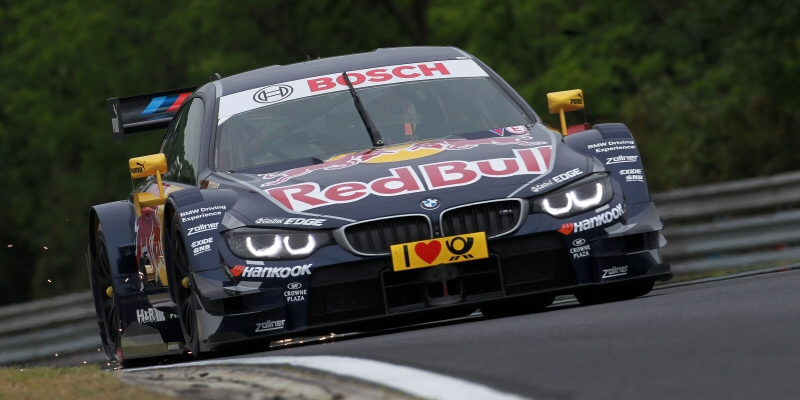 BMW rookies Maxime Martin and António Félix da Costa say they are happy with their first-ever points in the Deutsche Tourenwagen Masters at the Hungaroring, after both drivers finished inside the top ten.
Martin scored his first points with a solid drive to sixth for BMW Team RMG in his third race since joining the DTM. The Belgian came through the grid from 13th on the grid, having started the race on the harder tyre compound.
Martin was then able to break into the top ten in the second half of the race, as those in front of him switched to the hard tyres when he was able to move onto the softer, option tyres. The 28-year-old had been on course for fifth, but lost out to Audi's Adrien Tambay on the final lap.
"It was not too easy to start with the primes, as they were all passing and you lose quite a lot of time," said Martin. "At the end we were coming back, but were still quite far from the front. These are my first points – I am happy, my job is done for the weekend."
Da Costa started the race in a strong position, from third on the grid, but lost out towards the end when those on option tyres caught up.
It marks the Portugese drivers first points finish since he made his DTM début at the start of 2014, having previously finished in 21st and 11th positions. His form comes despite having started all three of his DTM races to-date from third on the grid.
"My car was really, really hard to drive in the first stint on the option tyres and I was just trying to lose as little time as I could," explained da Costa. "Then after the pit stop my car was actually quite good on prime tyres, but we were in a fight with Mortara. He was given a penalty and cost us time. Then, in the last corner of the final lap, Jamie Green just pushed me completely off the track. Despite this, I am happy with the points."