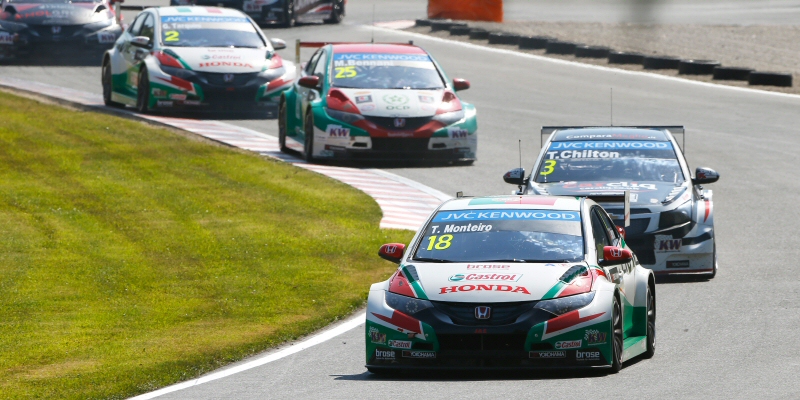 Honda and Chevrolet cars will gain 20 kilos of compensation weight for the next round of the World Touring Car Championship in Moscow as a result of their performances over the previous three events.
The compensation weight system takes into account each car's relative performance over the past three events, which in this case are Hungary, Slovakia and Austria.
Citroën's C-Elysée remains the reference model and will continue to carry the maximum-permitted 60 kilos of weight for the race at the Moscow Raceway.
For the first time this season, both the Honda and the Chevrolet cars, representing ten cars on the grid, will carry weight as a result of continuing to reduce the performance deficit to Citroën to 0.7 seconds.
A Chevrolet car broke the Citroën stranglehold in qualifying for the first time this season, with Gianni Morbidelli taking pole at the Salzburgring, having previous taken the first non-Citroën win at the Hungaroring. Additionally, Honda scored their first double podium of the season in race two in Salzburg.
LADA will continue to run without any compensation weight with their Granta TC1 cars, which continue to be above the minimum weight limit. The team are still looking at ways to potentially reduce the base weight of their cars, which may require 'jokers' under the homologation regulations.
Rounds 11 and 12 of the 2014 WTCC take place at the Moscow Raceway on the 7th and 8th June.