Speedworks Motorsport's Tom Ingram says that his British Touring Car Championship début is one of "the biggest challenges" that he will ever face ahead of his début in just under a month.
The 20-year-old moves up from the Ginetta GT Supercup in which he comprehensively claimed the 2011 and 2013 titles, having also previously taken the 2010 Ginetta Junior Championship, and he knows that with it comes a high degree of expectation.
"Of course there's going to be pressure," said Ingram to TouringCars.Net. "The team have already said there's no pressure on the team's side – all of the pressure is going to come from myself. I'm quite hard on myself with that type of stuff – if I'm not doing very well or if I make a mistake I'll beat myself up about it.
"I think there's going to be more expectation than anything else because of what people have seen that we've done over the past two years with the Ginettas."
"It's just going to be managing people's expectations of what we can do. I know that this is going to be the biggest challenge that I'm ever probably going to face. I'm not only jumping in with some big names but also getting my head around the car and learning front-wheel drive as well."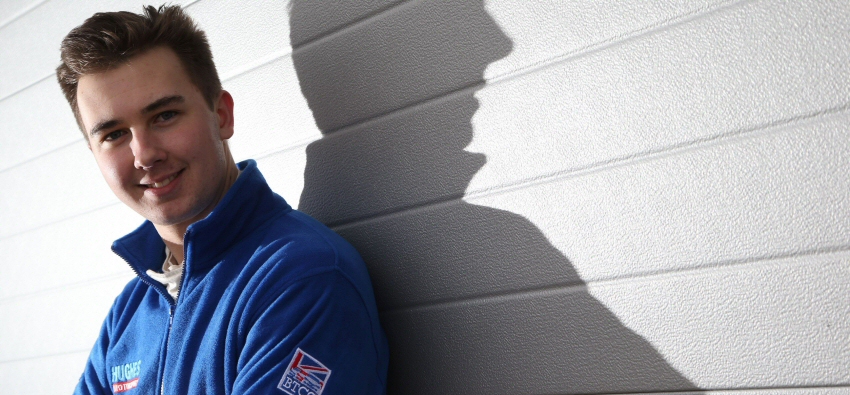 Ingram, who is testing at Oulton Park today (Tuesday) has had one test session so far in the Avensis and admits that it was difficult to learn about the car due to extremely wet conditions at Silverstone in February.
"It was difficult conditions [at the first test] – we had pretty much sideways rain coming down at Silverstone so they weren't the easiest conditions to get my head around it," admitted Ingram.
"Speaking to other people they've said these NGTC things are difficult things to drive so I tried to go in with no preconceived ideas. It was so difficult – you'd struggle to get harder conditions. It was good to get my first taste of it."
Ingram added that despite the increasingly competitive environment of the BTCC he has still set himself high goals for the forthcoming season.
"By the half-way point I'd like to be in the top ten," said Ingram. "In all honesty it's going to be very, very difficult. I've got my expectations of myself but I'd like to be up on the podium at some point. I know that's a bloody tough ask but that's what I'm striving for – to jump up on that podium."