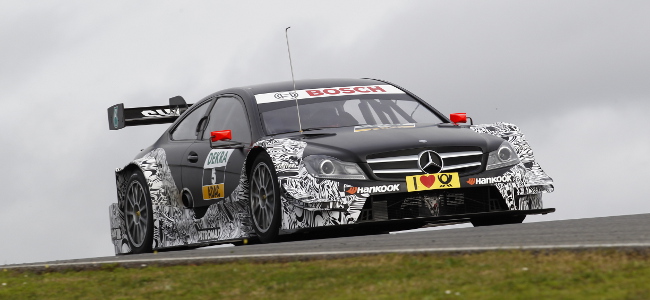 Former Formula One driver Vitaly Petrov will take to the wheel of a Deutsche Tourenwagen Masters Mercedes-Benz AMG C-Coupé at Portimão in Portugal today (23 January).
The Russian, who raced in F1 between 2010 and 2012 for Renault, Lotus and Caterham respectively, has been looking to get back into racing following the end of the 2012 season.
Petrov has previously sampled DTM machinery when the series made its début in Russia in 2013, but admits that the Portugal test gives him a real opportunity to get back behind the wheel of a contemporary racing car.
"I'm absolutely delighted and really grateful to Mercedes-Benz for inviting me to test drive one of their DTM cars," said Petrov, 29. "This test is a great opportunity to get back in the cockpit of a high-performance racing car.
"I got my first impression of the DTM last year when I drove in the Moscow City Racing event and took the wheel of a DTM racing taxi for Mercedes-Benz at the Moscow Raceway during the DTM race weekend. I had never driven such a car before and the demo laps were fantastic fun.
"I've been especially impressed by the way the DTM Mercedes AMG C-Coupé handles in the corners. The DTM is top-class and one of the most competitive touring car series in the world."
Head of Mercedes-Benz Motorsport Toto Wolff added that with Russia being seen as increasingly important for the DTM's manufacturers, it made sense to offer the chance to test a car to Petrov.
"Russia is a highly significant market for the DTM and for Mercedes-Benz," said Wolff. "Following the success of the DTM début at the Moscow Raceway last year, the interest of Russian fans in the series has grown considerably.
"Vitaly has been aware of these developments and expressed a desire to test drive our DTM Mercedes AMG C-Coupé. We were only too happy to make his wish possible."