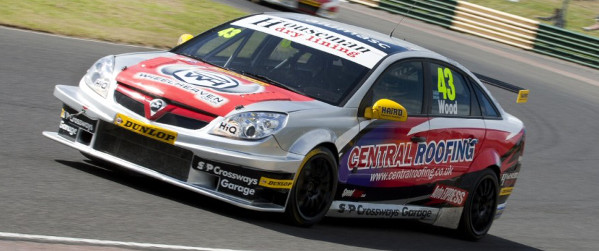 The British Touring Car Championship's series organisers TOCA have announced a new format for the Jack Sears Trophy that will come into effect from season.
Having been introduced for the slower, ageing s2000 cars that remained in the series in 2013, the trophy – maed after the series' inaugural champion, Jack Sears – produced an extra element of excitement to the chamionship, with Lea Wood winning the crown after being the highest-placed s2000 runner in 18 of the 30 rounds.
But with the NGTC machinery offering the only competitive set of regulations for 2014, the trophy has been revised for the 2014 season.
It will now expand to incorporate all of the Independent drivers, with the trophy being awarded to the driver who makes the most progress in a race from their grid slot, over the course of the season. All those eligible for the trophy will have their positions lost or gained recorded for every race, with the driver who makes up the most places taking the crown.
The aim of the new format is to reward competitive racing among drivers in the series. Welch Motorsport's Dan Welch would have won the Trophy had it run in the same configuration in 2013.