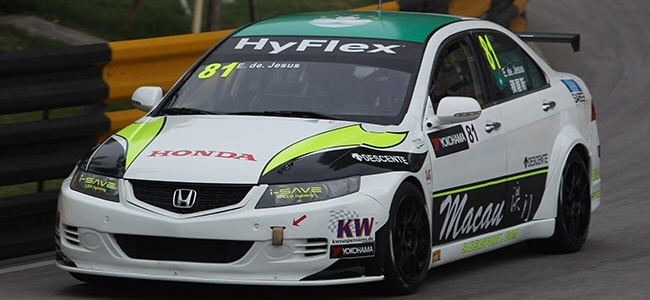 Macanese touring car racer Eurico De Jesus will return to the World Touring Car Championship for the season finale in Macau, racing at the wheel of a Honda Accord run by the PAS Macau Racing Team.
De Jesus made his WTCC début at the same event in 2012, also at the wheel of a Honda Accord Type-R, where he scored a best result of 18th in the second race, having retired from race one.
The 36 year-old has previous experience in touring cars, however, as he is a regular driver in the Macau Touring Car Championship. He was the first runner up in the 2010 Macau AAMC Challenge at the Guia circuit and was also victorious in the 2009 Macau Touring Car Cup.
De Jesus' presence on the entry list brings the total number of entries for the season finale to 34, including ten drivers eligible for the EuroSport Asia Trophy and nine Macanese drivers.