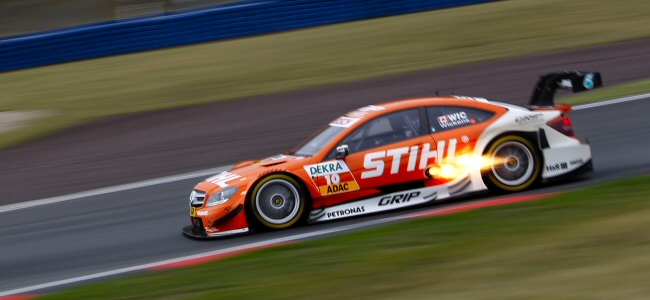 Mercedes-Benz's Robert Wickens says that he has moved on after the disappointment of Oschersleben and is ready to aim to end the season on a high in the penultimate Deutsche Tourenwagen Masters race of the season in the Netherlands.
Wickens had been a championship contender heading into the eighth race of the season at Oschersleben. However contact with BMW's Bruno Spengler in the race ruled both men out of championship contention, leaving Wickens fourth in the standings and 54 points adrift of series leader Mike Rockenfeller.
"I've drawn a line under not finishing at the last race in Oschersleben," said Wickens. "I usually don't need very long to process events after suffering a setback and am able to quickly give the next race my full concentration. That's part and parcel of racing."
The Canadian failed to finish on his first DTM outing at Zandvoort in 2012 and he has also previously raced at the circuit in the 2008 Formula 3 Euroseries.
"Zandvoort is a great track that I really enjoy and is probably a firm favourite among all DTM drivers," said the 24 year-old. "It's incredibly exciting to race on this roller-coaster of a track in the dunes, and the beach location gives it a special atmosphere that is unique on the DTM calendar.
"I would love to do justice to this great track by securing another top result next weekend and finish my season on a positive note in the remaining two races."