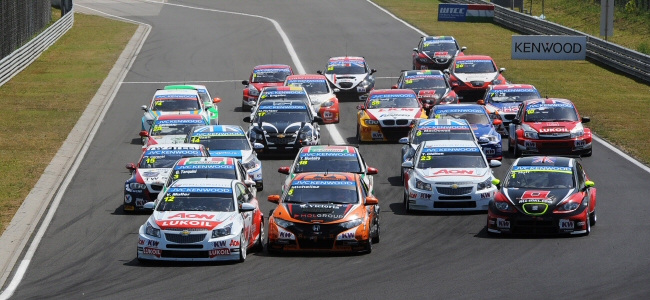 The Federation Internationale de l'Automobile (FIA) has approved the new-for-2014 rules for the WTCC, which will see the cars have more performance and aerodynamics, whilst also allowing current specification cars to compete.
Following a meeting of the World Motor Sport Council at the historic Goodwood House in the United Kingdom, the council have agreed to implement the new-for-2014 rules which had been in doubt until today.
It is believed that the implementation of the rules comes on the back of the announcement by Citroën earlier this week that they intend to enter the 2014 WTCC with nine-time World Rally Champion Sébastien Loeb.
The new rules are designed to make future WTCC cars look more spectacular with greater aerodynamics elements and increased performance. The rule-set, which will still fall under the Super 2000 moniker, represents a further evolution of the concept which is now more than ten years old.
In order to maintain healthy grid sizes, current generation S2000 cars will remain eligible for the 2014 championship, with an 'upgrade kit' set to become available to allow the current cars to remain competitive with new machinery. The homologation procedure is set to follow the 2014 WRC in that three 'jokers' will be allowed early in the season to allow changes to be made to current machinery.
Citroën's announcement means that the French manufacturer is the third to commit to the new regulations, with current competitors Honda and LADA having already expressed a willingness to build cars to the new rules.