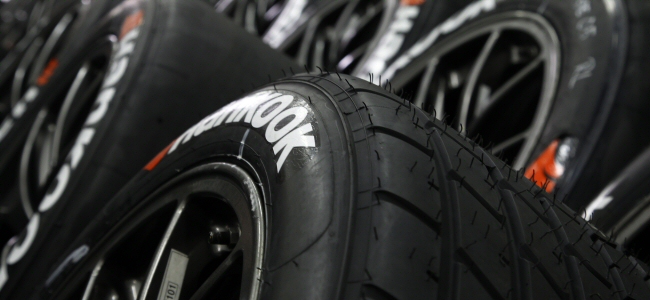 Bosses of the Deutsche Tourenwagen Masters have renewed their deal with Hankook to be the sole tyre supplier of the series until at least the end of 2016, it was announced today.
Hankook have supplied their 'Ventus Race' tyres since the 2011 season and the South Korean firm has been working closely with the promoters of the German series, ITR e.V., to bring in a new soft-compound 'option' tyre for the 2013 season.
"The first two years of our partnership with Hankook absolutely convinced us of the competitiveness of this company," explained ITR Chairman Hans Werner Aufrecht. "Therefore, it was absolutely clear for us that we want to continue this successful partnership beyond 2013.
"The early extension of the deal is the logical consequence. We all are keen on finding out how the new option tyre will prove of value, this year. The use of two different tyre compounds in the race certainly will make for more action and more overtaking manoeuvres.
"We have to thank the Hankook engineers: we asked them to design a tyre that allows for faster lap times for a short period of time but with a quickly decreasing performance level afterwards. And they delivered in great style."
The President and Chief Marketing Officer of Hankook Tire, Hyun-Bum Cho, explained that the professionalism of the DTM along with its technology provided the ideal platform for the company.
"DTM is one of the most popular and well organized race series around the world and as such has provided an ideal platform to demonstrate Hankook's advanced and futuristic race tyre technology from the very beginning of our engagement," said Cho. "The early extension of our engagement as the exclusive tyre supplier to DTM therefore was never questioned."
All DTM drivers will experience the new option tyre, which is compulsory to be used at least once, for the first time in the first race of the season this Sunday. No drivers are allowed to use the tyre before the race itself, resulting in an increased interest as to how the tyre will affect race performances and strategies.